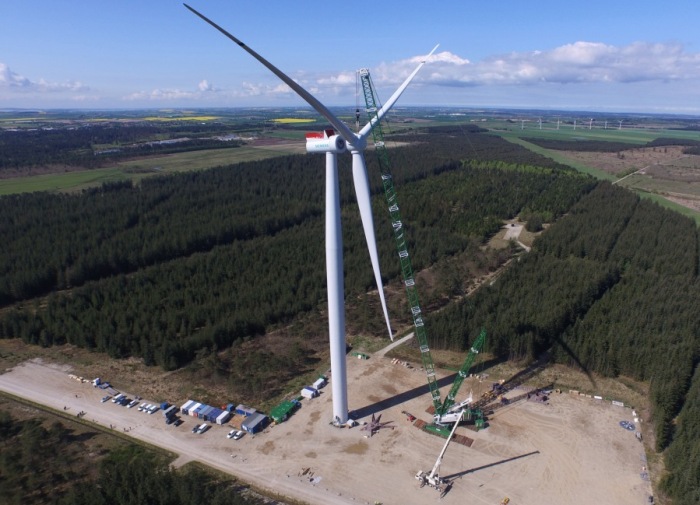 Siemens is investing about EUR200 million (about $217.5 million) on a production facility for offshore wind turbine components in Cuxhaven, Germany.
The company has stated that the new facility will manufacture nacelles for its next-generation 7 MW offshore wind turbines.
Siemens to build wind power plant in #Cuxhaven, Germany. http://t.co/FUPT6qDO8q /pe pic.twitter.com/BgxEFmO1dk

— Siemens Press Office (@siemens_press) August 5, 2015
According to Siemens, the Cuxhaven plant will be among the most significant new production facilities for the company in Germany in recent years. The German conglomerate is expected to break ground for the project later this year, and begin production of the first components in mid-2017.
ALSO READ: Siemens powered Gwynt y Mor wind farm to be inaugurated today
The Cuxhaven project represents the commitment of Siemens toward including Germany as its business location. "The expansion of offshore wind power capacity in Germany and Europe represents an enormous opportunity for northern Germany and Siemens," Joe Kaeser, the president and CEO of Siemens, has stated.
The current plan for the production facility designates it surface area as 170,000 square meters. The premises are to be located at the edge of the harbor of Cuxhaven. And it is expected to facilitate loading of heavy components directly on to transportation vessels.
ALSO READ: Siemens bags orders for 52 wind turbines in Ireland and Scotland
According to a statement, the new factory will handle the final assembly of generators, hubs and nacelle back-ends, which are all connected to form nacelles, the core of offshore wind turbines.
Besides the proposed facility at Cuxhaven, Siemens is in the process of constructing a plant for rotor blades in Hull, UK. The facility will produce blades for its 6 MW and 7 MW wind turbines. That plant is also scheduled to be fully operational in 2017.
Siemens has been the market leader in offshore wind power industry. The company has sold close to 3,100 wind turbines and installed more than 1,470 offshore turbines with a total capacity of 4.7 gigawatts. The company is also a leader in offshore grid connections and offshore service.
ALSO READ: Siemens installs offshore wind turbine SWT-7.0-154 prototype
Markus Tacke, the CEO of wind power and renewables divisions at Siemens, said the company was looking to build "the most efficient and reliable 'Made in Germany' wind turbines" at the Cuxhaven facility. "We invest where we see opportunities for growth – and Germany and Northern Europe are dynamic growth markets for us. The new factory will also make an important contribution toward helping us reach our goal of making wind power competitive."
The Renewable UK industry association had recently published a study report which showed that the costs of offshore wind power had declined by 11 percent over the past five years.
It is expected to decline significantly as the technology develops further.
Ajith Kumar S
editor@greentechlead.com