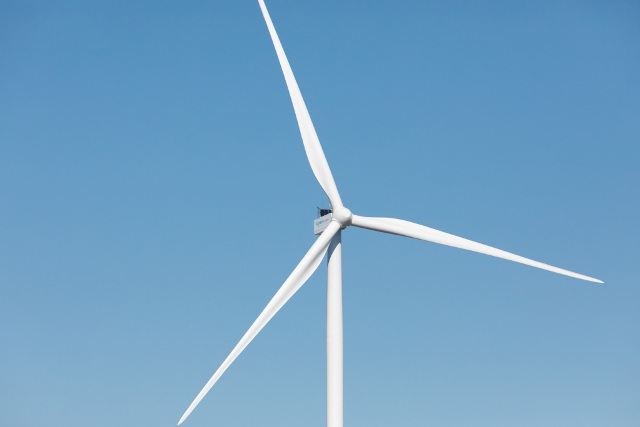 Siemens Gamesa has bolstered its presence in Egypt, with the commercial operation of the 250 MW West Bakr Wind farm located 30 kilometres north-west of Ras Ghareb in the Gulf of Suez area.
The wind turbine company has installed 96 SG 2.6-114 wind turbines for the renewable power generation company Lekela through a turnkey engineering, procurement, and construction (EPC) contract. The company will provide a long-term maintenance through a 15-year service agreement.
The wind farm is now operational for the Egyptian Electricity Transmission Company and the New and Renewable Energy Authority. It is the first renewable energy project in Egypt to be energized through a 220 kV Gas Insulated Substation (GIS) developed by Siemens Energy, that is highly reliable and requires a minimal amount of maintenance.
The wind farm will provide an additional 250 MW of clean energy to the grid, supporting the country to achieve its target to increase the percentage of electricity generated from renewable sources to 42 percent by 2035. The project will also prevent more than 530,000 tonnes of carbon dioxide emissions per year, said Ayman Saad, Managing Director Siemens Gamesa Egypt.
"I would like to recognise the work of our partners, including the Ministry of Electricity and Renewable Energies, Siemens Gamesa, Siemens Energy, the Egyptian Electricity Transmission Company, the Egyptian Electricity Holding Company, Egyptian Regulatory Agency and the New and Renewable Energy Authority, in delivering this project quickly," Faisal Eissa, CEO of Lekela Power Egypt, said.
West Bakr will add on to the eight projects totaling 1,249 MW the company has successfully completed in Egypt, ensuring sustainable development in the country.
Siemens Gamesa is market leader in Egypt, with over 20 years of experience, 1.5 GW installed base and 91 percent market share.