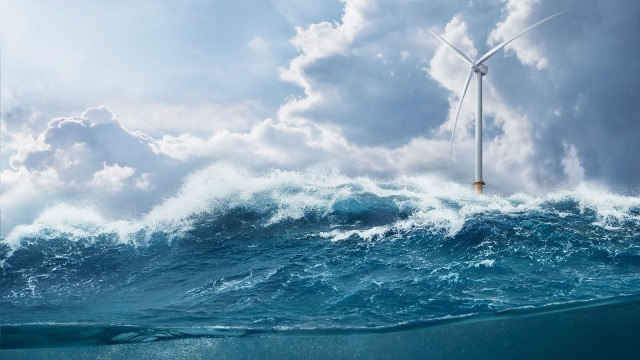 Siemens Gamesa today announced the launch of 14 MW offshore Direct Drive turbine.
SG 14-222 DD offshore wind turbine released with nameplate capacity of 14 MW can reach 15 MW with Power Boost.
222-meter rotor diameter uses massive 108-meter long B108 blades.
It promises lifetime avoidance of approx. 1.4 million tons of CO2 emissions per machine compared to coal-fired power generation.
The SG 14-222 DD offshore wind turbine promises +25 percent Annual Energy Production increase vs. predecessor machine.
In addition, the light 500-ton nacelle weight enables optimized substructure at lower cost
Siemens Gamesa said the prototype will be ready in 2021 and commercial availability will be in 2024.
The 14 MW capacity allows one SG 14-222 DD machine able to provide enough energy to power approximately 18,000 average European households every year. Approximately 30 SG 14-222 DD offshore wind turbines could furthermore cover the annual electricity consumption of Bilbao, Spain.
The 222-meter diameter rotor uses the new Siemens Gamesa B108 blades. The turbine's 39,000 m2 swept area is equivalent to approximately 5.5 standard football pitches. It allows the SG 14-222 DD to provide an increase of more than 25 percent in Annual Energy Production compared to the SG 11.0-200 DD offshore wind turbine.
The new offshore giant features a low nacelle weight at 500 metric tons. This light weight enables Siemens Gamesa to safely utilize an optimized tower and foundation substructure compared to a heavier nacelle. Benefits thus arise in the form of lower costs per turbine by minimizing sourced materials and reducing transportation needs.
Over 1,000 Siemens Gamesa Direct Drive offshore wind turbines have been installed in all major offshore wind markets globally. They include the UK, Germany, Denmark, The Netherlands, Belgium, and Taiwan, among others.
Furthermore, confirmed orders for an additional 1,000 Offshore Direct Drive turbines have been received, with installations planned for the markets mentioned above and new offshore markets including the USA and France.