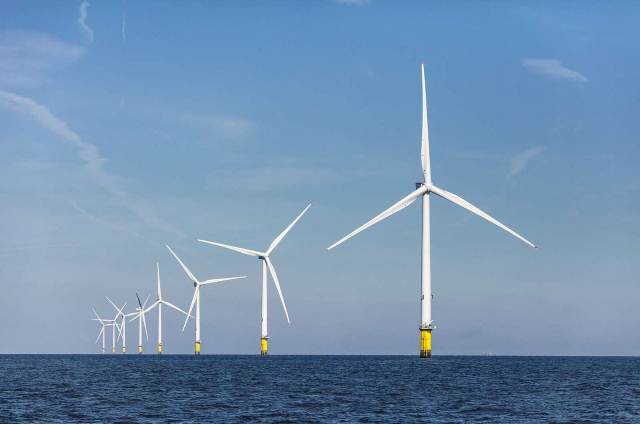 Orsted, the U.S. offshore wind energy leader, announced the launch of Wind Power Ready, its wind farm technician job readiness program, at Carnegie Library in Atlantic City.
The program will partner with local organizations near Orsted's developing offshore wind facilities throughout the country to provide a pathway for individuals from underserved communities to start a well-paid and permanent career in clean energy.
A local workforce development program developed in partnership with Rowan College of South Jersey, Wind Power Ready will recruit and train individuals in Atlantic City and the surrounding area to become wind farm technicians on Orsted projects.
The program is funded through grants from Orsted, the New Jersey Wind Institute for Innovation and Training, the Governor's Office of Climate Action and the Green Economy, and the New Jersey Department of Environmental Protection.
Participants will benefit from hands-on and practical experience and could graduate to become offshore wind turbine technicians in less than 22 weeks. Additionally, participants will be paid for their time while learning the skills and experience needed to work on an offshore wind farm.
Orsted has set a goal to hire at least 40 percent of the Ocean Wind 1 offshore wind project technician workforce from the training program, a career that offers an annual compensation of at least $65,000 plus benefits.
"The Wind Power Ready program will help address historical inequalities by investing in and training people from communities near our operations and maintenance facilities, and connect many of them with the safe, green, well-paying and permanent career pathways that Orsted offers," said Erik Antokal, Director of Workforce Development for Orsted.
Orsted is developing six offshore wind farms set to create 5 GW of renewable energy – enough to power nearly 4 million homes.