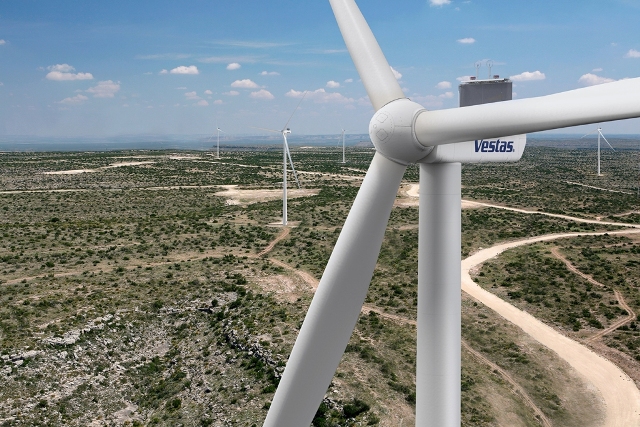 In a significant move towards bolstering green and renewable energy production, Lhyfe, a leading global player in hydrogen production, and VSB Energies Nouvelles, a prominent independent renewable energy electricity producer, have announced the signing of a long-term Corporate Power Purchase Agreement (PPA) for the supply of renewable electricity.
In 2021, VSB Energies Nouvelles commissioned the Buleon wind farm, located in the heart of Brittany's Morbihan region, with a total capacity of 13.2 MW. Lhyfe is currently in the process of constructing Lhyfe Bretagne, a green and renewable hydrogen production facility, also situated in Buleon. This advanced facility, set to become operational by late 2023, will have the capability to produce up to 2 tonnes of hydrogen daily, with an installed capacity of 5 MW.
Under the terms of this groundbreaking 16-year electricity supply contract, 100% of the green electricity generated by VSB Energies Nouvelles' Buleon wind farm will be exclusively supplied to the Lhyfe Bretagne site. This renewable electricity will support the local community with green hydrogen for various applications, including mobility and industrial processes.
For VSB Energies Nouvelles, this Corporate PPA represents a significant growth opportunity and highlights their expertise in addressing the intermittent nature of renewable energy production.
Mael Lagarde, Managing Director and Owner of VSB Energies Nouvelles, commented, "As an operator committed to energy transition, we can only welcome the signing of this agreement. We are really in a virtuous circle here and in win-win mode. Supplying a hydrogen production facility helps to create green energy while providing an answer to the intermittency of wind turbines and the need for storage. We are really entering a new stage of energy transition here."
Matthieu Guesné, CEO and founder of Lhyfe, added, "Thanks to this agreement, we are securing our renewable electricity supply in a local and long-term manner, which is essential for the production of renewable hydrogen. More broadly, we are strengthening our network of green energy suppliers, thus reinforcing our positioning and our production model."
The Buleon wind farm features six Vestas V110 wind turbines, each towering at 110 meters and possessing a capacity of 2.2 MW. In total, the wind farm has a capacity of 13.2 MW, equivalent to the annual power consumption of 13,200 inhabitants. This substantial capacity represents an annual reduction of 8,435 tonnes of CO2 emissions. VSB Energies Nouvelles managed the entire project independently and currently operates the wind farm as a private concern.
The Buleon wind farm adds to VSB Energies Nouvelles' portfolio of six other wind farms in the Morbihan department, contributing to a total of 69.2 MW in development, 87.2 MW built, and 28.4 MW currently in operation.
This milestone Corporate PPA signifies a significant step toward sustainable energy production and a cleaner, greener future, further solidifying the commitment of both Lhyfe and VSB Energies Nouvelles to environmentally responsible practices.