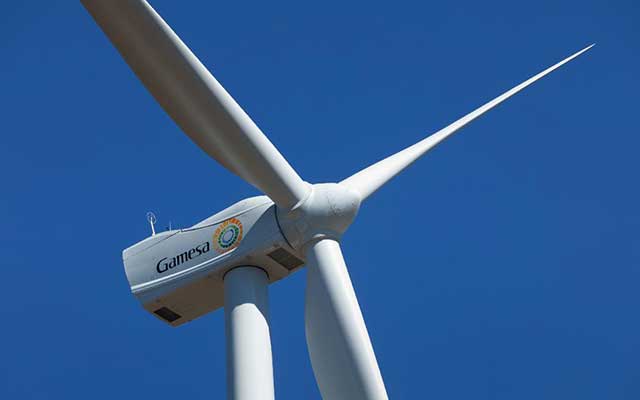 Spanish wind turbine-maker Gamesa will soon inaugurate its new integrated facility in Andhra Pradesh's Nellore, said a top official of the company's Indian subsidiary.
"The Nellore plant will be inaugurated soon. It is an integrated plant. Till now a total of Rs 350 crore has gone into that plant. The plant will make blades first and then inverters and generators," Ramesh Kymal, Chairman and Managing Director of Gamesa Renewable Private Ltd told IANS on Thursday.
He said the investment is part of the group's Rs 1,000 crore investment plan in India.
According to Kymal the plant is near Krishnapatnam Port, which is convenient to export the products.
On the choice of location, he had earlier said the 24-hour power supply, ease of doing business, supportive bureaucracy and political leadership, and proximity to markets are the reasons for choosing Andhra Pradesh.
Kymal said the merger process of Siemens wind power business with Gamesa is progressing smoothly.
IANS