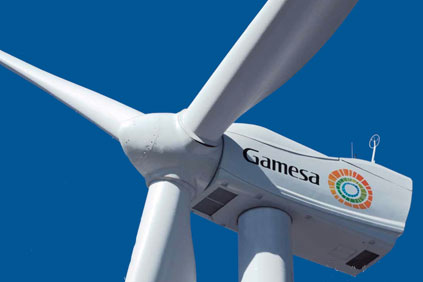 Gamesa and AREVA signed agreements for the creation of a joint venture in the offshore wind energy industry. The new company will be projected as an offshore wind segment player with a 2.8 GW pipeline with an objective of around 20 percent share market dividend in Europe by 2020.
The closing of the transaction will be secured by the end of this year, subject to the approval by French Government. This will combine their offshore business, technological and manufacturing expertise and track records in the wind industry. Areva has developed an offshore wind turbine since 2004, attaining a 630 MW installed base while Gamesa brings its technological information with a 20-year track record.
Gamesa will contribute to the new joint venture, valued at EUR195 million, their 5 MW offshore platform, offshore R&D knowledge transfer and license, extensive operations and maintenance prowess with 20 GW of onshore capacity under maintenance and the industrial know-how and supply chain access.
AREVA will contribute assets valued at EUR280 million, including working capital of current business, estimated at EUR70 million, offshore R&D and engineering knowledge transfer, dedicated offshore manufacturing and logistics capabilities and the industrial and logistics centres in Bremerhaven and Stade, in Germany.
Europe is the main offshore market, where installed capacity is expected to exceed 25 GW in 2020. The joint venture will see customers including Iberdrola and the GDF Suez-EDPR-Neoen Marine consortium. The joint venture is welcomed, due to the track record of both companies to take advantage from the Asian market potential, where an installed capacity of 18 GW is expected.
The joint venture will have two 5 MW platforms, through which new firm can address market requests in a more flexible way. It will work on the optimization of the AREVA's M5000, as well as Gamesa's 5.0 MW offshore turbines.
The joint venture will benefit from the recently signed 1 GW pipeline in France where the 8 MW is to be installed by 2021.
The JV will fulfill existing commitments including a turbine assembly and blades manufacturing plants at Le Havre and the implementation of a France project.
The joint venture will have registered headquarters in Zamudio, Spain while executive committee will be based in Paris. Board of Directors will have eight members, four appointed by each of Gamesa and Areva
The new company's General Manager will be Arnaud Bellanger, current executive vice president of Offshore Wind at AREVA.
editor@greentechlead.com