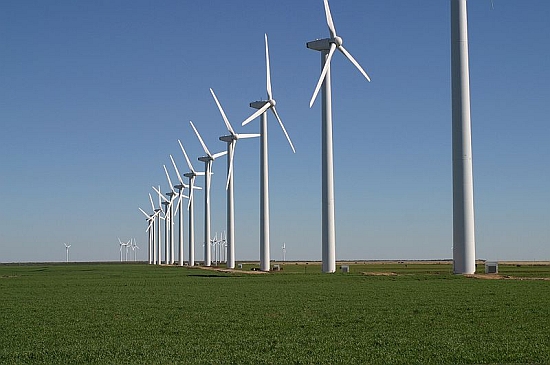 EverWind Fuels, a Canadian developer of green hydrogen projects, has acquired three wind farm development projects in Nova Scotia.
The wind farms, named Windy Ridge, Bear Lake, and Kmtnuk, have a combined capacity of approximately 530MW. The acquisition represents a significant private investment in clean and renewable energy generation, aimed at powering Phase 1 of EverWind's green hydrogen and ammonia project.
The development of these wind farms is expected to contribute to Nova Scotia's goal of achieving an 80 percent Renewable Energy Standard by 2030. Additionally, the projects will create employment opportunities, with around 650 jobs in construction and 30 full-time positions in Nova Scotia. The wind farms will also support the province's grid and renewable energy transition as EverWind acts as a flexible power user.
The construction of the wind farms will be carried out in collaboration with Renewable Energy Systems (RES).
EverWind's green hydrogen and ammonia plant will be developed in partnership with Black & Veatch, a leading engineering, procurement, and construction (EPC) company.
The introduction of these wind farms will significantly increase the amount of wind-generated electricity on Nova Scotia Power's grid, bringing the province closer to achieving its renewable energy sales target. Any excess green power generated by EverWind can be made available to Nova Scotia Power for consumption by customers, thus providing cost benefits through the Canadian Government Investment Tax Credit for renewable generation.
EverWind's Phase 1 production will rely entirely on newly built renewable energy sources, with the energy generated by the wind farms transmitted via Nova Scotia's power grid to the company's Point Tupper facility.
EverWind is also acquiring land adjacent to the facility for the potential development of up to 300MW of solar power, further enhancing grid flexibility benefits. By utilizing these renewable energy sources, EverWind expects to generate approximately 2,500,000 MWh of power, which can be used to produce over 200,000 tonnes of ammonia.
Looking ahead, EverWind has signed a memorandum of understanding (MOU) to lease Crown land for an additional 2 gigawatts of wind power for Phase 2 of its production. The company is also actively working on developing a green hydrogen project in Newfoundland and Labrador, further expanding its presence in the renewable energy sector.
Trent Vichie, CEO of EverWind, expressed his enthusiasm for the investment, emphasizing how it will accelerate Nova Scotia's clean energy transition while meeting stringent international standards for green fuels. The acquisition of these wind farms marks a significant step towards establishing Canada's leading green hydrogen economy and driving sustainable energy development in the region.