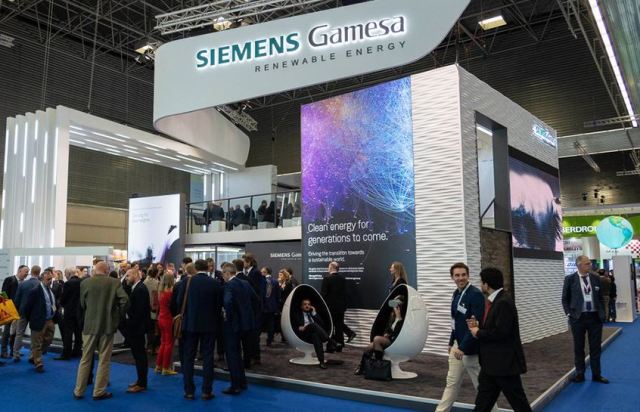 Siemens Gamesa has signed a contract with steel company ArcelorMittal to supply 46 SG 3.6-145 wind turbines for a project totaling 166 MW in Andhra Pradesh, India.
ArcelorMittal India's steel plant will use green energy produced by the wind power project.
The wind project will form part of a 989-MW wind-solar hybrid renewable energy project in the Kurnool District of Andhra Pradesh.
The power generated from the Kurnool wind power farm will be used by the India steel plant located at Hazira, Gujarat, and will enable to meet 20 percent of its electricity needs from renewable resources while helping to reduce its carbon emissions by 1.5 million tons each year.
"This partnership with the world's second largest steel producer opens up a huge opportunity for the wind industry in India, especially for the power-intensive steel industry which is fast-tracking its efforts to meet carbon emissions goals," said Navin Dewaji, CEO of the Asia Pacific region for Siemens Gamesa's onshore business.
The supply of wind turbines to this project in Kurnool District will commence in the second quarter of 2023 and the turbines will be manufactured at Siemens Gamesa's plants in India. The state of Andhra Pradesh in India, where the project is located, has significant potential for power generation through wind projects.
Siemens Gamesa launched the onshore 3.X platform in 2020 and order entry for the platform surpasses the 1.5 GW mark.
Siemens Gamesa has operated in India since 2009 and is the market leader with 40 percent market share and an installed base of over 8 GW, according to consultancy Wood Mackenzie.
Siemens Gamesa has a blade factory in Nellore (Andhra Pradesh), a nacelle factory in Mamandur (Chennai, Tamil Nadu), and an operations and maintenance center in Red Hills (Chennai, Tamil Nadu).