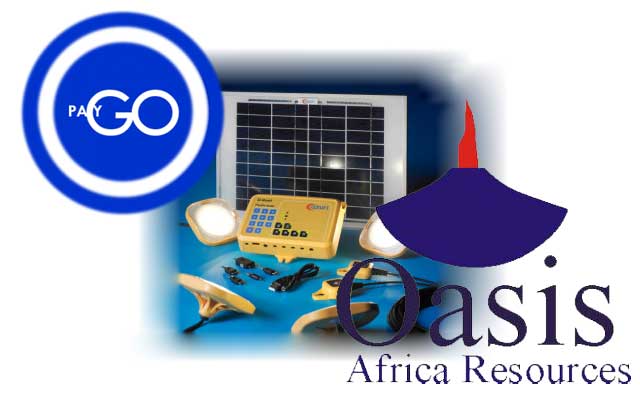 Ghana formally launched the distribution of Paygo, a solar powered domestic energy system, in its cocoa-rich central region.
The Paygo system combines four LED lights, a mobile phone charge point, a torch and a rechargeable radio. Designed by UK-based Azuri Technologies, the systems are being distributed in Ghana by Oasis Africa Resources.
A 10-watt solar panel powers the entire system and it has been distributed initially among the people of the Assin district of Central region, Ghana.
Besides being provided with the systems, the users are also trained to use them in the most efficient manner. The technology providers are also to provide technical support over the telephone or through home visits to resolve any issue that may arise within the service period.
Oasis is offering power as a service to users and will charge them a monthly fee.
The first phase of the program is expected to deliver power to more than 100,000 households in the region. The number of beneficiaries will be expanded in due course, a report says.
According to the report, efficient consumption of power will allow the user to operate four lights for eight hours straight each night.
In 2016, the technology is expected to be followed up with larger systems that offer additional capabilities, including television and devices for use in small businesses.
Ghanaian authorities believe the community-oriented solar service will serve the region as a long-term solution for access to clean energy.
The HomeSmart power management system incorporated in Paygo is able to automatically optimize the way power is used by the system after understanding the needs of the customers.
The Azuri technology has been integrated with MTN Mobile Money to allow customers of Oasis to make easy regular top-ups, either by means of their own Mobile Money accounts, or through a designated local agent.
Ajith Kumar S
editor@greentechlead.com