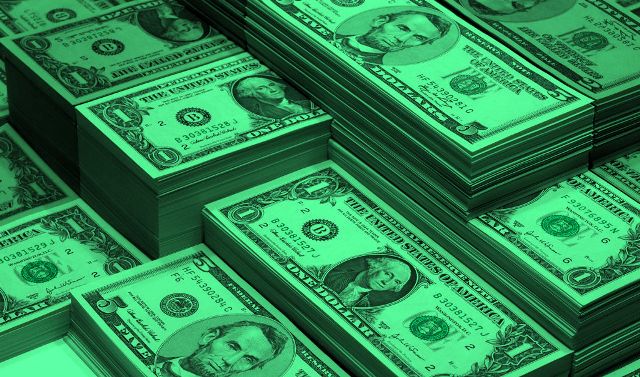 Swift Current Energy has successfully secured project financing for its groundbreaking Double Black Diamond Solar project, marking a significant milestone in the development of renewable energy infrastructure. The 800 MWdc (593 MWac) solar project is poised to become the second-largest single-phase solar facility in the United States and the largest within the MISO region.
Upon completion, the Double Black Diamond Solar project is projected to generate enough clean energy to power over 100,000 homes annually, while concurrently reducing regional carbon dioxide emissions by an impressive one million tons each year. The location of the project, situated just 30 miles west of Springfield, Illinois, places it at the heart of sustainable energy development efforts.
Key financial players, including Mitsubishi UFJ Financial Group (MUFG), Societe Generale, and Truist, have acted as coordinating lead arrangers for the historic project financing endeavor. MUFG and Societe Generale have taken on the roles of Joint Bookrunners. This exceptional funding package, one of the largest ever for a solar project in the United States, includes substantial components such as $695 million in construction and tax equity bridge loans and an $84 million letter of credit facility.
The strategic involvement of ING, serving as the Green Loan Structuring Agent, and Wilmington Trust, operating as the Collateral Agent and Depositary Agent, further underscores the comprehensive financial framework of the endeavor.
Swift Current Energy, the driving force behind the Double Black Diamond Solar project, assumes the role of both project developer and long-term owner and operator. Eric Lammers, CEO and Co-Founder of Swift Current, expressed his enthusiasm for the project's transformative potential, highlighting the positive impacts on American workers, emission reductions, and community prosperity.
The collaboration of major stakeholders in the project includes BAES Infrastructure as the majority owner of Swift Current Energy. Other significant partners include IFM Net Zero Infrastructure Fund and Lookout Ridge Energy Partners.
Notably, the Double Black Diamond Solar initiative has contributed to job creation, currently employing around 450 construction workers. The reputable McCarthy Building Companies, Inc. has been entrusted with the vital engineering, procurement, and construction (EPC) responsibilities. The project integrates First Solar modules, a substantial portion of which are manufactured domestically, along with solar trackers sourced from U.S.-based Nextracker.
Constellation, a key player in the energy sector, is set to procure a portion of the energy and Renewable Energy Credits (RECs) generated by the Double Black Diamond Solar project. This commitment aligns with Constellation's goal of serving its seven announced customers, including prominent entities like the City of Chicago, Chicago O'Hare International Airport, Midway International Airport, Cook County Illinois, CVS Health, Loyola University of Chicago, PPG, State Farm, and TransUnion.
Moreover, the Double Black Diamond Solar project is expected to significantly contribute to the local economy through tax revenue, with an anticipated $100 million in tax revenue for Sangamon and Morgan counties in central Illinois over its operational lifetime.
Legal representation for Swift Current Energy was provided by Vinson & Elkins and Husch Blackwell in the transaction, while MUFG, Societe Generale, Truist, and other lenders party to the financing agreements were advised by Paul Hastings.