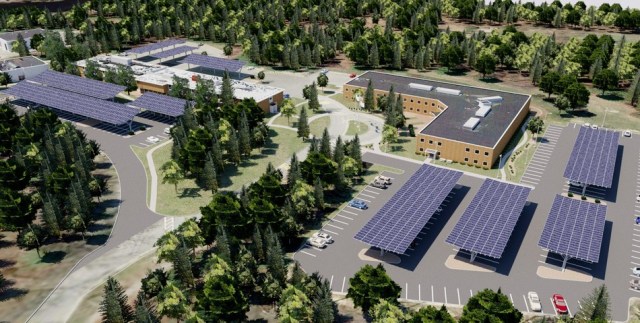 SunPower has reported revenue of $456.8 million in Q4 vs $651.1 million and $1.726 billion in 2018 vs $1.794 billion.
SunPower achieved a number of strategic milestones including re-segmenting its business structure to improve transparency and accountability, the initial production of our NGT cell and panel technology, said Tom Werner, SunPower CEO.
SunPower Energy Services (SPES) North American residential annual deployments increased 15 percent.
SunPower started the process to enhance second manufacturing which will more than double NGT name plate capacity to approximately 250 MW by the end of 2019. It began production of P-Series technology at its manufacturing facility in Oregon and expect to ship up to 150 MW of P-Series from this facility this year.
SunPower exited the Power Plant development business, monetized a number of non-core assets, restructured our organization, strengthened balance sheet and lowered its annual operational expenses by more than $100 million.
SunPower added approximately 40,000 customers in 2018, bringing U.S. residential install base to approximately 240,000 homes.
SunPower deployed approximately 50 megawatts in Q4 in commercial and industrial. It ended 2018 with record bookings with 80 percent of its 2019 forecast already in backlog, including recent project awards from Walmart and Cabot.
SunPower will gain from a number of policy tailwinds including exemption from Section 201 import tariffs, as well as the recent California mandate for 100 percent attach rate of solar on new homes.
SunPower expects its new lower cost NGT technology to drive margin expansion with over 100 megawatts of NGT deployment planned in SPES during 2019.
SunPower expects revenue of $290 – $330 million, gross margin of –3 percent to 0 percent and net loss of $50 – $70 million in first quarter fiscal 2019.
The company expects revenue of $1.8 – $1.9 billion, Opex of $280 million, adjusted EBITDA of $80 – $110 million, megawatts deployed in the range of 1.9 to 2.1 gigawatts in fiscal year 2019.