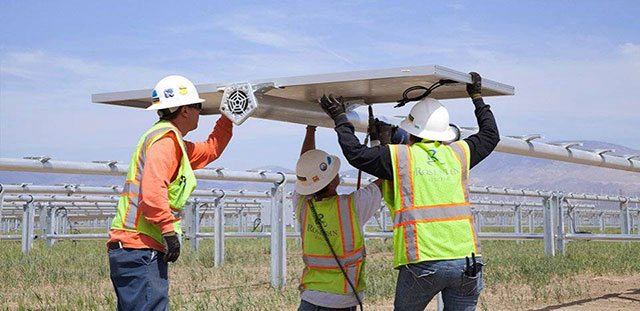 SunPower has captured a large share of the distributed generation solar market in the U.S., says Wood Mackenzie's latest U.S. PV Leaderboard report.
SunPower remained the No. 1 provider of commercial solar solutions for the second year. SunPower also maintained a leadership position as one of the top residential solar panel manufacturers for the second consecutive year.
"We pride ourselves on helping SunPower's residential and commercial customers meet their energy needs with the industry's most efficient solar panels available today," said SunPower CEO Tom Werner.
SunPower has a commercial solar installed base of 1.6 gigawatts across its market platform of direct and indirect channels, with a number of Fortune 500 customers. Eight of the top 10 corporate solar buyers in America identified by the Solar Energy Industries Association are SunPower customers – including Ikea, Macy's and Target. SunPower installed 9 megawatt hours of storage at over 20 customer sites.
SunPower's U.S. residential business grew more than 15 percent bringing the total number of American homes with SunPower solar to over 236,000. The company partnered with 18 of the top 20 California new-home builders. SunPower's A-Series panel delivers up to 415 watts for U.S. homeowners.