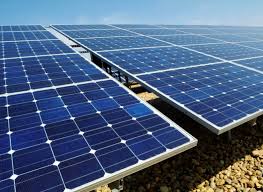 Southern Power has acquired two PV solar projects of total 99 MW capacities in Georgia.
The projects include 80-MW Decatur Parkway Solar Project and the 19-MW Decatur County Solar Project proposed by Tradewind Energy.
The cost of acquisition are not revealed. They are expected to enter commercial operation by late 2015.
The plants will be constructed on separate sites in South Georgia's Decatur County using single-axis tracking technology, optimizing efficiency by directing solar panels to track the sun.
The projects were selected as part of the competitive bidding held through nationally recognized Georgia Power Advanced Solar Initiative.
Construction of the 80-MW facility is scheduled to begin this month.
The electricity and associated renewable energy credits (RECs) generated by this facility will be sold under a 25-year power purchase agreement (PPA) with Georgia Power.
Meanwhile, construction of the 19 MW facility is scheduled to begin in June and Georgia Power will purchase the energy generated under a 20-year PPA. Southern Power will sell the RECs to third parties.
With the development of the Decatur County projects, Southern Power will own nearly 670 MW of clean power capacity both in operation and under development.
The company also owns seven solar projects in partnership with Turner Renewable Energy and one solar project in partnership with First Solar.
Besides, Southern Power owns one of the nation's largest biomass power plants in Nacogdoches, Texas.
Recently, Southern Power announced plans to develop a 131MW solar facility in Taylor County, Georgia, which is expected to be completed in 2016.
The Decatur County projects are secured as per the company strategy of growing its wholesale business through the acquisition and construction of generating assets substantially covered by long-term contracts.
Sabeena Wahid
editor@greentechlead.com