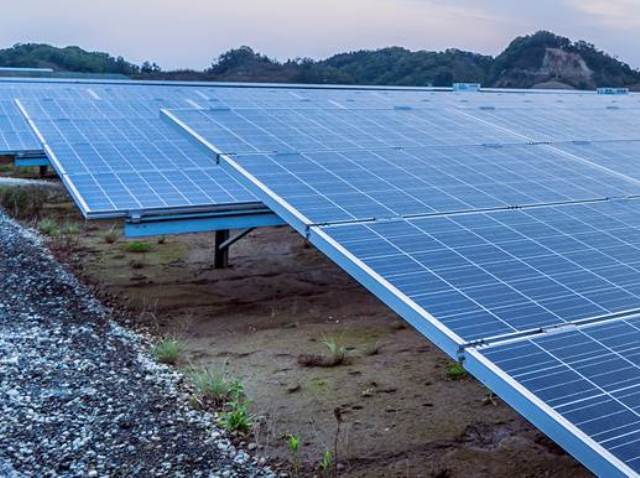 Southern Current, an energyRe company, announced a power purchase agreement (PPA) with Dominion Energy South Carolina (DESC) for Lone Star Solar in Calhoun County, South Carolina.
The Lone Star Solar plant will have 107.8 megawatts (MWdc) of renewable power capacity in 2024. The project will also deploy a 198 megawatt-hour (MWh) Battery Energy Storage System (BESS) across the 572-acre facility; Lone Star Solar will have one of the largest battery systems in the Carolinas and the largest battery on the DESC network.
Lone Star Solar will be one of the largest solar and storage facilities in the Southeastern United States and will represent approximately $200 million invested toward powering 17,000 homes and businesses.
Lone Star Solar will generate more than $10 million in local property taxes and create approximately 185 jobs during construction. Lone Star Solar is expected to reduce more than 140,000 metric tons of CO2 emissions.
energyRe acquired Southern Current, a South Carolina-based premier developer of large-scale solar and energy storage projects, in the third quarter of 2022 with a portfolio of more than 9 GWs in development.
Southern Current's PPA with DESC for Lone Star Solar supports energyRe's growing and diverse national renewable portfolio and follows the company's recent launch of Radial Power, a large-scale provider of distributed clean energy solutions.
energyRe is advancing several renewable energy projects across the United States, including Clean Path NY—an $11 billion public-private partnership to develop 3,800 MW of new wind and solar power and a 175-mile, underground 1,300 MW HVDC transmission line in New York.
Upon operation in 2027, Clean Path NY will deliver 8 million MWh of emissions-free energy annually and reduce fossil fuel-fired electric generation in New York by 22 percent per year on average. energyRe is also a project co-sponsor of Leading Light Wind, the only American-led offshore wind developer with a lease in the New York Bight; the project is targeted for operations in 2030.