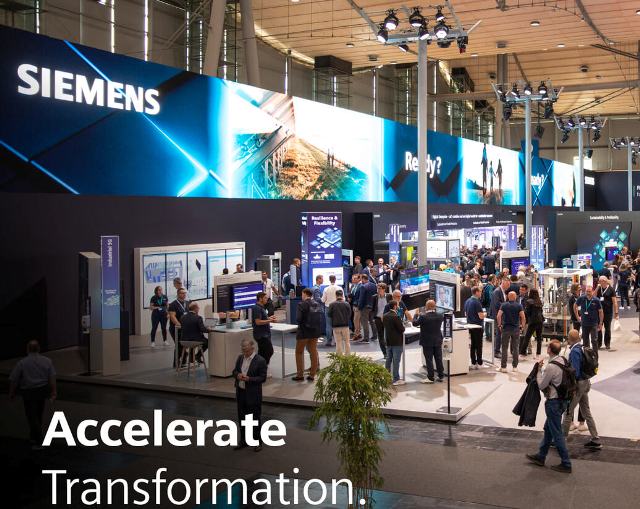 Siemens, a global leader in technology and innovation, has unveiled plans to commence the production of photovoltaic (PV) string inverters in Kenosha, Wisconsin, USA. Siemens' solar string inverters convert energy generated from solar panels into usable current.
Siemens will be collaborating with their long-standing manufacturing partner, Sanmina, to cater to the surging demand for localized manufacturing of critical components for large-scale solar projects, particularly tailored for the U.S. market.
Siemens did not reveal its investment plans for boosting manufacturing in the United States. Over the past four years, Siemens has invested a substantial $3 billion in boosting U.S. manufacturing capabilities and strategic M&A activities.
This strategic move comes as the United States witnesses a substantial increase in the installation of solar fleets, with expectations of a fivefold growth from 2022 to 2033, as projected by the Solar Energy Industries Association (SEIA). Siemens intends to leverage the provisions of the Inflation Reduction Act, including solar tax credits and domestic content incentives, to bolster the attractiveness of the solar sector for its customers.
Governor Tony Evers expressed his enthusiasm for Siemens' decision, stating, "Manufacturing is part of our DNA in Wisconsin, so I'm excited Siemens is bringing production of these Made in America clean energy components to Kenosha." The collaboration aligns with Wisconsin's manufacturing heritage and contributes to the state's pursuit of 100 percent carbon-free electricity by 2050.
The Kenosha facility, set to begin operations in early 2024, will be the newest addition to Siemens' expanding U.S. presence.
The Kenosha facility is projected to produce up to 5,200 BPTL3 string inverters (800MW) annually, boasting an impressive California Energy Commission (CEC) efficiency rating of 99 percent. These inverters, with power outputs ranging from 125 to 155 kW, are designed for 1000- or 1500-Volt DC solar array input. They can be incorporated into both decentralized and 'virtual central' solar design architectures.
Brian Dula, Vice President of the Electrification and Automation business at Siemens Smart Infrastructure USA, noted, "Siemens is well positioned to address supply challenges our country is facing as we work to localize production for green and renewable infrastructure."
Ruth Gratzke, President of Siemens Smart Infrastructure USA, underlined the strategic impact of the venture, saying, "The investments we're making in communities like Kenosha and the work that we will be doing to bring renewable infrastructure to life will have a crucial impact as we work towards our net-zero goals as a country."
The Kenosha facility, in addition to generating up to a dozen jobs during its initial ramp-up phase, is poised to contribute to Siemens' broader initiatives in supporting renewable energy infrastructure, semiconductor manufacturing, battery technology, and other critical sectors.
Siemens is accepting capacity reservations for volume commitments for the 2024 calendar year.
The German conglomerate aims to capitalize on incentives in President Joe Biden's year-old landmark climate change law to boost American-made supplies of solar energy components and compete with China.
The Inflation Reduction Act has unleashed $100 billion in investment in the domestic solar sector in the last year, including $20 billion for solar and storage manufacturing, the top U.S. solar trade group said this week.
More than 50 solar manufacturing facilities have been announced or expanded since the IRA passed, according to the Solar Energy Industries Association study. That includes about 7 gigawatts of inverter capacity.
IRA tax credits incentivize both producers and buyers of domestically made clean-energy equipment. For example, solar projects that use American-made equipment, including inverters and other components, can qualify for a bonus tax credit worth 10 percent of the project's cost.