Schneider Electric announced the launch of two new solar power solutions for emerging renewable energy markets.
The new solar products are designed to withstand extensive use for a wide range of power needs. They expand Schneider's portfolio of products and solutions that aim to help reach the United Nations's 2030 target of universal access to energy.
According to the World Bank, 733 million people worldwide still have no access to electricity. Africa's population remains the least electrified in the world: 568 million people across the continent lack electricity access.
Carol Koech, Schneider Electric's Country President for East Africa, said: "Our energy efficient products and solutions are designed to help communities that live in locations where the grid is either unreliable or non-existent."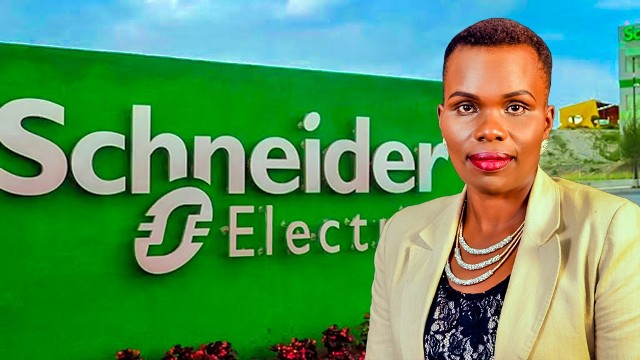 The product launch coincided with the Alliance for Rural Electricity's (ARE) Energy Access Investment Forum 2022 in Dar es Salaam, Tanzania, from 28-30 June. The green energy event is attended by representatives from the public and private sectors, including Schneider Electric, are meeting as part of ongoing active support to achieve a sustainable energy future for all.
Schneider's new products are now commercially available worldwide.
The new Homaya Pro solar-hybrid inverter converts direct current electricity to alternating current to be used in stand-alone systems or connected to a grid. It can power the energy needs of a household or a small business, with solutions ranging from 3, 4 or 6 kilowatts. It provides reliable renewable energy access for homes, fuel stations, small offices, healthcare centers, schools and telecommunications infrastructure.
The Homaya Pro inverter is powered by solar energy with an inbuilt Maximum Power Point Tracking (MPPT) controller. It is compatible with grid charging and supports lead or lithium battery technologies. Up to 6 inverters can be connected in parallel for a combined output of up to 24 kilowatts. Optional accessories include external MPPT to extend a solar array by one or three kilowatts and increase backup capacity, and a WiFi dongle to allow local internet monitoring without a mobile app.
The Mobiya Original solar lantern provides users with clean energy for lighting and USB charging needs.
Made from recyclable materials, this latest version produces 280 lumens and includes settings to save power and prolong lighting performance over time.
"Launching these new offers demonstrates Schneider Electric's commitment to ensuring that 100 million people will have access to green energy by 2030," said Olivier Jacquet, Schneider Electric's Vice President for Access to Energy Business Development in the Middle East and Africa.