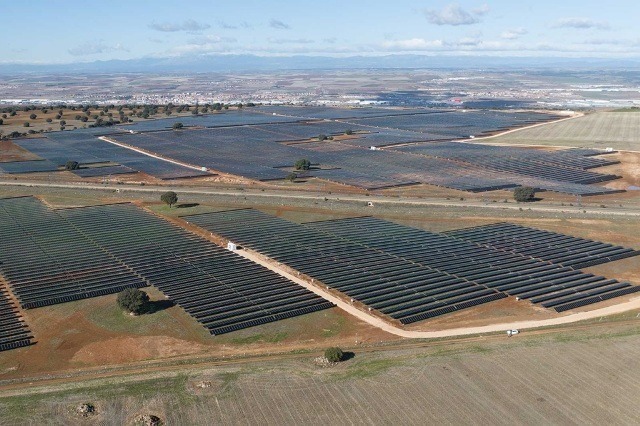 RWE has commissioned a 44-megawatt (MWac) Casa Valdes solar farm in the Province of Guadalajara, close to Madrid, Spain. Casa Valdes is a ground-mounted photovoltaic plant and will be able to supply the equivalent of 30,000 Spanish homes with green electricity annually.
RWE installed 97,740 bifacial modules at Casa Valdes on an area of about 97 hectares. The bifacial cells are embedded in a double-sided glass module and it can absorb solar radiation from the front and the back of the module – increasing production.
RWE also uses these innovative modules for its solar construction projects Puerta del Sol (close to Casa Valdes) and Las Vaguadas (Badajoz province). A total of 54 MWac are being constructed at these two sites, Katja Wunschel, CEO Onshore Wind and Solar Europe & Australia, RWE Renewables, said.
RWE Renewables Iberia operates an onshore wind capacity of more than 480 MW and a solar capacity of more than 90 MWac in Spain.
RWE is also building the Orkoien onshore wind project to test innovative technologies.
RWE is also preparing the wind and solar PV projects in the existing development pipeline to take part in the Spanish tenders to access capacity for the electricity transmission grid.