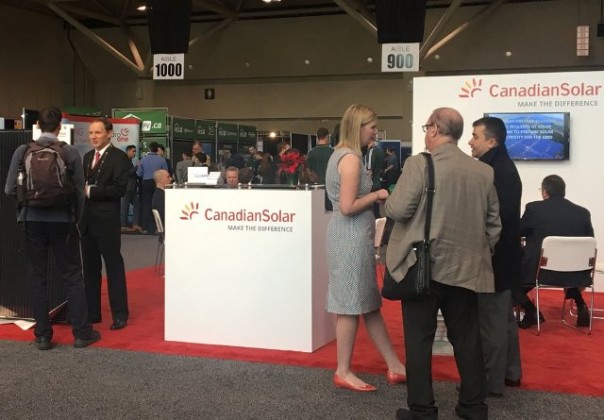 Canadian Solar subsidiary Recurrent Energy has signed a 15-year power purchase agreement (PPA) with Anheuser-Busch for 310 MWp/222 MWac of electricity from its Maplewood solar project.
This contract is the seventh largest commercial and industrial power purchase agreement for solar energy signed in the entire world to date, according to data supplied by Bloomberg New Energy Finance.
The PPA also represents the U.S. beverage industry's largest single purchase of solar energy, Canadian Solar said.
Shawn Qu, chairman at Canadian Solar, said: "We are the leading solar developer in the Texas market, with over 1.3 gigawatts of signed electricity contracts for energy generated within ERCOT's service territory."
The Maplewood solar project, located in Pecos County in the Permian Basin of West Texas, will power the equivalent of 55,000 homes with clean electricity when it enters operation by 2021.
"Our beers will be brewed by using 100 percent renewable electricity from solar and wind power by 2021," said Ingrid De Ryck, vice president, Procurement and Sustainability at Anheuser-Busch.
Earlier, Recurrent Energy signed electricity contracts with C&I customers including Energy Transfer, as well as with San Francisco Bay Area Rapid Transit and a Silicon Valley university.