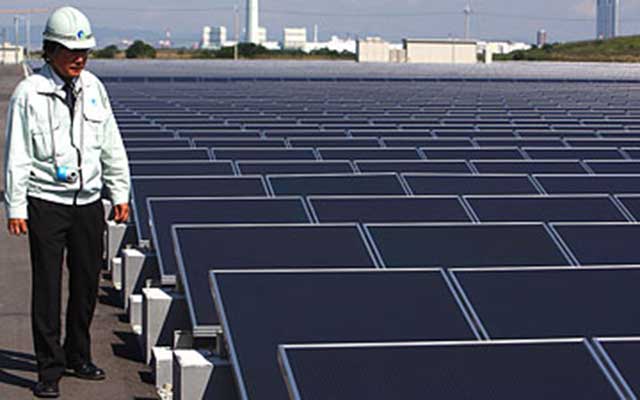 Japanese solar module manufacturers shipped 13 percent fewer units compared with previous year. Also, shipments which totaled capacity of 1,737.6MWp were 39 percent lesser than the previous quarter, Japan Photovoltaic Energy Association (JPEA) has stated.
Japan shipped 1,612.1MWp of panels in the domestic market (down 38 percent on quarter and 16 percent on year). Of the domestic shipments 33.46 percent of the modules were produced in Japan and 66.54 percent were built overseas, JPEA has stated.
And the 125.4MWp that remains in the total is the country's shipment export. Again 44.63 percent of the exported modules were produced in in Japan and 55.37 percent were built in other countries, JPEA added.
Of the domestic shipments 35.6 percent came from foreign manufacturers.
A technology-wise breakup of the shipments for the second quarter shows that monocrystalline silicon solar cells accounted for 31.06 percent while polycrystalline cells contributed 55.82 percent.
Other types of photovoltaic modules made up the remaining 13.11 percent.
Photovoltaic modules of capacity under 100W accounted for 1.12 percent of the total shipments, 100W–200W models contributed 15.16 percent, and 200W–300W took up 77.35 percent share and modules of capacity 300W and above made up 6.37 percent of the total, JPEA has informed.
Ajith Kumar S
editor@greentechlead.com