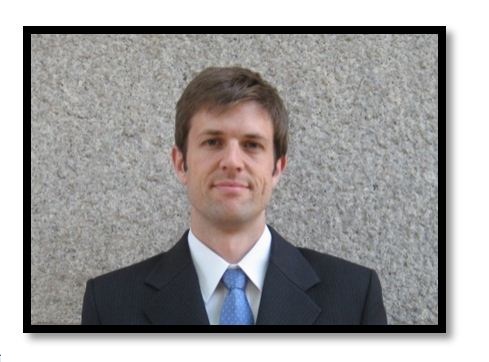 The solar sector in India has witnessed substantial growth over the past couple of years, inviting huge investments and participation from native and foreign players.
Here we have Andrew Hines, co-founder of CleanMax Solar, to discuss how the industry is evolving and suggest ways to make solar possible across the entire spectrum of customers.
Of late, CleanMax Solar grabbed a major project from Chennai Metro. Can you elaborate on your public sector activities?
We are seeing a surge of interest in solarising the rooftops of government buildings, from both central and state governments. As the industry leaders in rooftop solar, CleanMax sees a large opportunity for large rooftop projects with credible and professional offtakers like Chennai Metro Rail Corporation (CMRL).
Chennai Metro has emerged as a critical part of the city's transportation network and an alternative to transportation by car. By adopting rooftop solar to power its operations, CMRL has significantly enhanced its environmental credentials. This will be one of the largest onsite projects in India covering 12 stations and depot with total combined capacity of 6 MW.
In the past, CleanMax Solar has focused primarily on the corporate sector, but we have also executed large rooftop solar projects for leading government institutes such as Aligarh Muslim University, Central Public Works Department, NIT Surathkal, as well as tourist destinations like Dilli Hatt etc, in collaboration with both central and state governments.
Some of our other public sector projects include Integrated Institute of Technology, Dwarka; Delhi Institute of Pharmaceutical Sciences and Research (DIPSAR), Pushp Vihar; ITI, Nand Nagri; Ambedkar Institute of Technology, Shakarpur; Guru Gobind Singh IP University, Dwarka; Laxmibai College, Ashok Nagar; and Govt PSUs like Kudremukh Iron Ore Company Limited (KIOCL) to bring about sustainability in their operations.
What are the other major customers wins recently? Are private sector companies keen to go solar?
CleanMax Solar is the only developer with a truly pan-India presence, with 5 offices and more than 200 projects across geographies and sectors. We are the sustainability partners for some of the leading MNCs and corporate houses in the country.  To name a few specific examples, our clients include Bangalore International Airport Ltd. And Mindtree in Bangalore, Kone Cranes in Pune, Carlsberg's Brewery at Alwar in Rajasthan, Alkem Laboratories in Navi Mumbai, Viviana Mall in Thane, Manipal Education and Medical Group across multiple locations, Tata Group, TVS Group, Piramal Group among others.
With RE100 gaining traction, private companies are becoming increasingly environmentally conscious, and they see zero investment solar power as an obvious step towards this goal. In Karnataka, the Karnataka Electricity Regulatory Commission (KERC) has exempted wheeling, banking charges and cross-subsidy charges on solar power procured from solar farms up to March 31, 2018 for industrial and commercial consumers. This has enabled large corporates to buy a notable proportion of their power from solar farms, at a significant discount to the grid electricity price.
What are the latest trends in Indian solar industry?
India, as a country has tremendous potential to make optimum use of solar energy.  As we work towards achieving 100GW of solar power by 2022, it is remarkable to see how far we have come in a short time.  A report by Bridge to India revealed that despite a lack of specific rooftop initiatives, the industry witnessed a growth of 66 per cent in 2015. This can be attributed to improved project economics and is expected to continue at a high rate of growth for the foreseeable future.
Why residential solar is not getting on track? 
Fundamentally, the slow adoption of rooftop solar in the residential segment is due to poor economics relative to commercial and industrial rooftop projects. In Europea and North America, residential users pay more per kWh than large users, and this justifies the higher project costs of smaller rooftop plants. In India, the opposite is true, as residential users are subsidised by commercial and industrial consumers. For consumers and even for developers, the proposition for residential rooftop solar today is still not very compelling
To really take off, some kind of well-structured government intervention may be necessary – a well-conceived feed-in-tariff program, with adequate payment security and appropriate rates, would be a good start.
What is the current status of net metering projects across various states?
Net metering is now possible on paper in most states, but implementation has been uneven. We are seeing unnecessary delays and restrictions in net metering approvals in many states. We appreciate the support of policymakers and regulators in quickly rolling out net metering regulations, but we also hope to see improvement in these regulations to see them become more user-friendly, as the aim should be to encourage rooftop solar rather than to restrict it.
Rajani Baburajan
editor@greentechlead.com