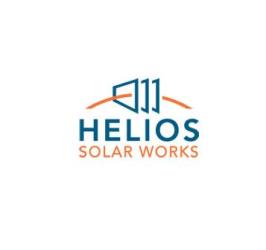 Greentech Lead Asia: Helios Solar Works, a partner of the
Coalition for American Solar Manufacturing (CASM), has publicly declared its
participation in CASM and its strong support for the trade cases.
Led by SolarWorld, the seven-company coalition initiated
the U.S. government's investigation into China's solar-industry trade practices
to restore robust and fair industry competition and rekindle growth in American
solar manufacturing and jobs.
"We have supported these trade cases from the
beginning, and we are pleased to publicly declare that support. Our country
can't afford to give up manufacturing jobs in growth industries to nations that
engage in illegal and harmful trade practices," said Steve Ostrenga, chief
executive officer of Helios Solar Works.
Helios is among a dozen U.S. solar manufacturers that
have been forced to downsize as a result of dumped and subsidized Chinese
imports of solar cells and modules, according to CASM.
"We believe the United States holds as much promise
for manufacturing production and jobs as ever, especially in an industry with
such potential to promote U.S. energy security, sustainability and economic
growth," said Brent Brucker, general manager of Helios.
CASM includes more than 150 U.S. companies and nearly
15,000 workers that have joined together to stop what CASM characterizes as
China's state-sponsored solar industry from illegally subsidizing and dumping
solar exports into the U.S. market at the expense of American manufacturing
jobs.
Until now, six of the seven founding CASM members have remained
anonymous, a status that the U.S. Department of Commerce embraces to protect
against business retaliation.
"First we have to enforce world trade laws so that
companies can compete on business essentials like production costs and product
performance. Then we can go back to filling up our plants, hiring and truly
competing," Brucker added.