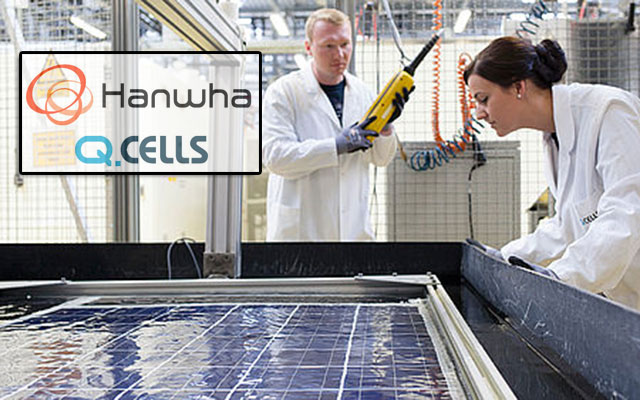 Germany-based solar cell manufacturer Hanwha Q CELLS will build a 1.5-gigawatt solar cell factory at Jincheon, South Korea. The company also proposes to double production at its solar-cell plant in Eumseong, North Chungcheong Province, to 500 megawatts of modules annually.
According to a statement issued by the company, it plans to invest 350 billion won in the solar cell plant which is to become operational this year. Further, it is investing 10 billion won on a solar module plant, scheduled for completion in September.
ALSO READ: Hanwha Q CELLS completes 13.3 MW Solar Plant in Portugal
Hanwha Q CELLS has stated that it was proceeding with expansion plans to meet the increase in demand for cells and modules in the downstream solar energy market.
It is part of the company's strategy to prepare for additional orders in the wake of the large-scale orders from the United States.
In April Hanwha Q CELLS closed a deal with US power company NextEra Energy for the supply of 1.5 gigawatts of solar modules. The supply is to continue till the end of next year.
Earlier, the company reported 54 percent increase in revenue to $333.5 million in the first quarter.
It also saw robust performance that drove gross profit by 70 percent year-over-year to reach $48.4 million.
Although Hanwha Q CELLS — formed of a merger of Q CELLS and Hanwha SolarOne, posted positive Q1 results it also incurred a one-time restructuring charge of $22.1 million.
This, according to the company statement, means that the Q1 financials "do not fully represent business after the acquisition".
Hanwha Q CELLS CEO and Chairman Seong-woo Nam said the newly formed company had substantially higher revenues than its predecessor Hanwha SolarOne. It posted total shipments of 547.3 MW.
Ajith Kumar S