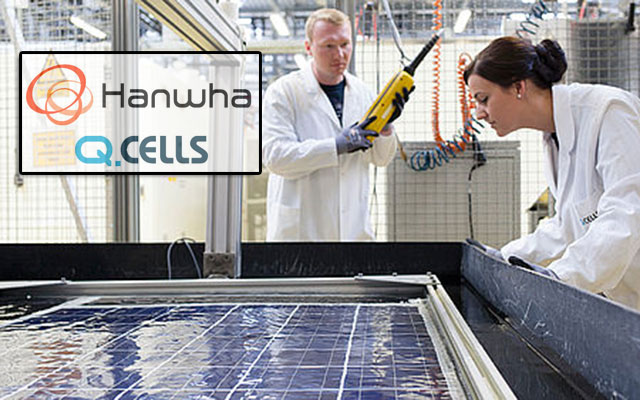 Hanwha Q CELLS and partner, the ISM Group, have officially inaugurated the 10-megawatt Alte Kaserne Bitterfeld-Wolfen photovoltaic farm at Bitterfeld in Germany.
The output from the project is adequate to power 2,500 households with clean energy.
The project was developed and constructed by the ISM Group and grid-connected in only six months.
Hanwha Q CELLS supplied 38,456 of its Q.PRO-G3 model solar modules for the farm. Together they are expected to generate 11 GWh of clean energy annually.
ALSO READ: Hanwha Q CELLS completes 13.3 MW Solar Plant in Portugal
Netzgesellschaft Bitterfeld-Wolfen, the utility which is to evacuate output from the plant, is receiving a third of its energy inputs from renewable energy sources.
Earlier this month, Hanwha Q CELLS had announced plans to build a 1.5-gigawatt solar cell factory at Jincheon, South Korea. The company also proposes to double production at its solar-cell plant in Eumseong, North Chungcheong Province, to 500 megawatts of modules annually.
According to a statement issued by the company, it plans to invest 350 billion won in the solar cell plant which is to become operational this year. Further, it is investing 10 billion won on a solar module plant, scheduled for completion in September.
Hanwha Q CELLS has stated that it was proceeding with expansion plans to meet the increase in demand for cells and modules in the downstream solar energy market.
Ajith Kumar S
editor@greentechlead.com