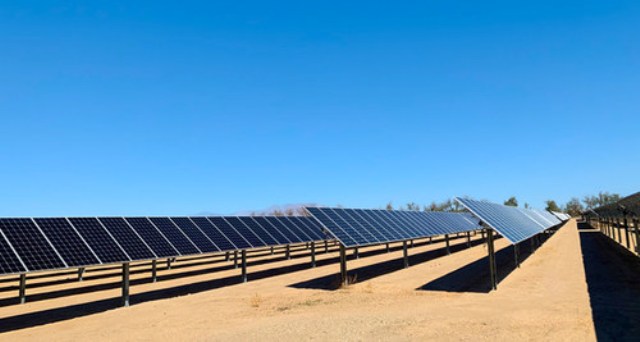 Mon Power and Potomac Edison, subsidiaries of FirstEnergy, have received the green light from the West Virginia Public Service Commission (PSC) to move forward with the construction of three solar projects in West Virginia. These initiatives mark a significant step towards achieving renewable energy goals and fostering sustainability.
Following the West Virginia PSC's decision on August 23, Mon Power and Potomac Edison have been granted approval to proceed with the development of three out of the five planned solar sites. These projects are set to collectively generate 50 megawatts of renewable energy, with each megawatt powering an average of 173 homes, according to the Solar Energy Industries Association.
Initial approval for construction was granted under the condition that the companies secure sufficient subscriptions from industrial, commercial, and residential customers to utilize approximately 85 percent of the renewable energy produced by the sites. The three approved sites located in Monongalia, Marion, and Berkeley counties have met this requirement. The companies intend to seek further PSC approval for the construction of the remaining two solar sites once customer subscriptions align with the energy production.
Jim Myers, President of FirstEnergy's West Virginia operations, highlighted the significance of this commitment to renewable energy, saying, "Mon Power and Potomac Edison are committed to the environment and enhancing reliability for customers by bolstering and diversifying the region's energy mix. Renewable energy is a large economic driver in attracting new industry to West Virginia so it is important to have this voluntary option available to customers."
Recent preparatory efforts included land clearing, groundwork, and the installation of essential infrastructure at the initial site, setting the stage for the imminent installation of solar panels.
The West Virginia PSC's decision also encompassed the approval of a construction surcharge proposed by the companies, amounting to approximately a third of the initially suggested sum. Effective from 2024, the average residential customer consuming 1,000 kilowatt hours per month will see a monthly increase of 14 cents.
The surcharge is projected to remain unchanged in 2025 and is expected to reduce to 11 cents per month by 2026. This surcharge will be applicable to all residential customers of Mon Power and Potomac Edison to facilitate the construction of the three approved solar sites.
The progress made by Mon Power and Potomac Edison exemplifies a commitment to sustainable energy solutions and positions West Virginia as a hub for renewable energy initiatives. The construction of these solar projects not only aligns with global environmental objectives but also presents new economic opportunities and industry prospects for the region.