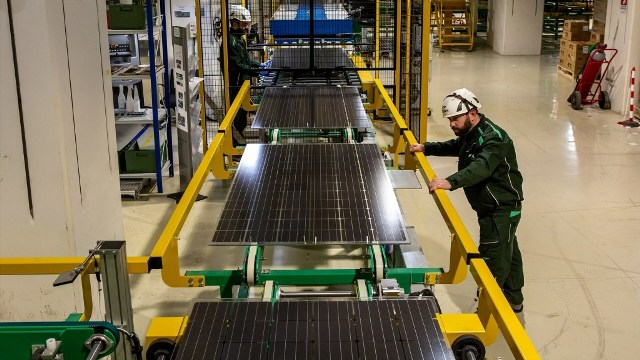 Enel said it plans to locate its solar photovoltaic (PV) cell and panel manufacturing facility with an investment of $1 billion in the US in Inola, Oklahoma, about 25 miles east of Tulsa.
Enel aims to start the construction of the manufacturing facility in the fall of 2023. Enel aims to produce the first PV panel and launch to the market by the end of 2024. The factory is expected to reach 3 GW annual capacity in 2025, with the possibility of a future expansion to 6 GW, Enel said.
The over 2 million square foot, 3 GW factory represents a planned investment in excess of $1 billion, creating over 1,800 construction jobs.
Enel currently has a large presence in Oklahoma with more than 2 GW of renewable energy generating capacity, representing over 3 billion USD in total investments over the last decade.
"Our selection of Oklahoma is a testament to the strength of the Tulsa Port of Inola site, the state's commitment to workforce development, and an attractive investment climate," said Giovanni Bertolino, head of 3Sun USA.
Enel has invested $3 billion in Oklahoma for over a decade to expand its footprint in the state, which now includes 13 wind farms and a regional office in Oklahoma City to support its growing workforce.
3Sun in Catania Italy will begin production of new HJT solar module in September 2023. The double-sided HJT can secure higher than average energy production, producing approximately 15-20 percent more electricity than conventional single-sided panels, and offers significant efficiency improvements, with a certified cell efficiency of 24.6 percent.
3Sun will introduce its next generation tandem cell technology, which in May 2023 broke a record achieving a certified efficiency of 26.5 percent. The tandem technology utilizes two stacked cells that allows for more light to be captured compared to single-cell structures.