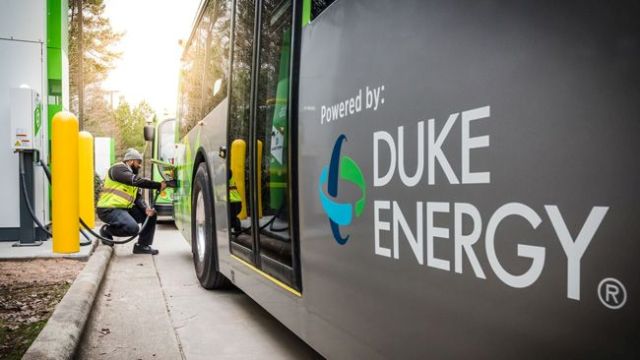 Duke Energy has brought online two solar projects in Bay and Levy counties which are part of the company's community solar program portfolio, Clean Energy Connection.
The Bay Ranch Renewable Energy Center is built on 650 acres in Bay County, Fla. The 74.9-MW facility consists of approximately 220,000 single-axis tracking solar panels.
The Hardeetown Renewable Energy Center is built on 750 acres in Levy County, Fla. The 74.9-MW facility consists of more than 200,000 single-axis tracking solar panels.
Each site will generate enough carbon-free electricity to power what would be equivalent to around 23,000 homes.
The projects employed around 200-300 workers during construction.
"Not only are these new solar sites helping advance Florida's clean energy transition, but they will also provide real savings to committed program subscribers and additional economic benefits to our communities," said Melissa Seixas, Duke Energy Florida state president.
Through the Clean Energy Connection program, Duke Energy Florida customers can subscribe to solar power and earn credits toward their electricity bills without having to install or maintain their own equipment.
Customers subscribe to a portion of solar energy from the company's Clean Energy Connection solar generation portfolio. The monthly subscription fee will help pay for the cost of construction and operation of the company's solar generators at its renewable energy centers and is conveniently added to a customer's regular electric bill.
Customers also receive a corresponding subscription credit on their bill that is tied to their share of the renewable energy produced by the solar centers in a given month. The credit is determined by multiplying the customer's share of renewable energy by a subscription credit rate, which escalates over a customer's committed subscription duration.
Enrolled income-qualified customers will receive immediate bill savings, as monthly credits will always be greater than the program fees. Current participation in any of these or related programs can be used to qualify: Supplemental Security Income (SSI), Medicaid, Temporary Assistance for Needy Families (TANF), SNAP-EBT, Low Income Home Energy Assistance Program (LIHEAP), and Duke Energy Neighborhood Energy Saver.