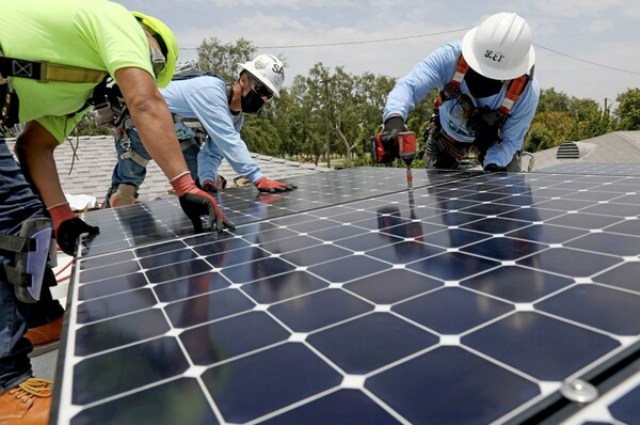 Today, Castillo Engineering made a groundbreaking announcement with the launch of SolarLetters.com, a pioneering venture set to transform the residential solar industry.
SolarLetters.com becomes the inaugural company to fully automate structural letters, professional engineer (PE) stamps, and post-installation letters for residential solar installation firms across all 50 U.S. states and international design organizations.
The platform's cutting-edge automation, complemented by a suite of Application Programming Interface (API) integrations, has achieved an impressive 99 percent accuracy rate. This precision is fortified by over 25 years of expertise in structural design and engineering within the residential solar sector.
Notably, Solar Letters plans to integrate artificial intelligence, further driving efficiency by reducing both time and costs associated with solar letters and PE stamps. The amalgamation of experience and advanced technology allows Solar Letters to generate an astounding 100,000 solar letters monthly, empowering residential solar installers to accelerate project completion timelines.
Ben Ogden, Manager of Design and Engineering at LGCY Power, acknowledged Solar Letters' transformative potential: "The Solar Letters platform is a game-changer for LGCY. It has simplified the structural and electrical engineering process and increased our turn times on stamped projects."
Presently, the residential solar industry grapples with costly inefficiencies in the solar letter and PE stamp process, largely relying on manual calculations or traditional software like Word or Excel. These methods have proven error-prone, particularly when handled manually by non-degreed engineers producing up to forty to fifty letters per day.
Solar Letters strategically addresses these challenges through substantial investment in advanced automation and a comprehensive database containing over 40,000 authorities having jurisdiction (AHJs) and associated codes. This meticulous approach, continuously updated since 1998, enables Solar Letters to guarantee an outstanding 99 percent AHJ approval rate.
Christopher Castillo, CEO of Solar Letters, expressed enthusiasm for the global demand for residential solar letters and PE stamps, stating, "We are launching SolarLetters.com in response to the high demand for residential solar letters and PE stamps we are seeing globally. Helping solar installers drastically cut soft costs and mitigate project risks are necessary to ultimately enable solar energy to proliferate across the globe."
Solar Letters now stands as the industry leader in turnaround time, vowing a swift response, or a full credit will be issued. Additionally, the company promises the lowest prices, complete with price matching. Further advantages come through the volume discounts offered via the Permit Partner Program and a full credit if a letter is rejected by an AHJ.
Anticipating future growth and to enhance its service offering, Solar Letters is in preparation for a round of investments. These investments will bolster automation and AI integration, further enhancing the platform's quality control mechanisms. The integration of AI is slated for implementation this year and throughout the upcoming year, affirming Solar Letters' commitment to continued innovation and excellence in the solar industry.