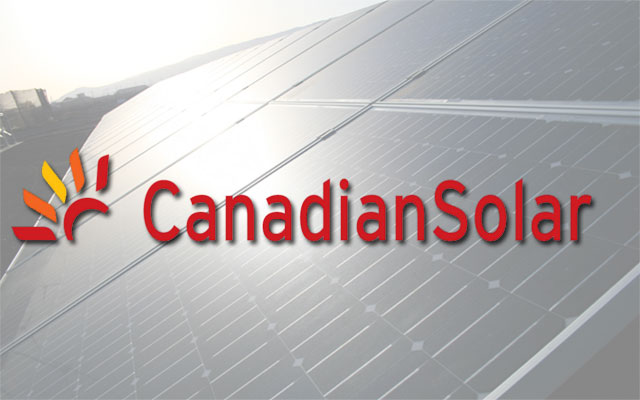 Canadian Solar Solutions, a wholly owned subsidiary of Canadian Solar, has sold its LunarLight project to a subsidiary of BluEarth Renewables.
The 10-megawatt AC solar power plant located at Belleville in Ontario, is valued at 65 million Canadian dollars ($53 million). It is the last in a series of power plants Canadian Solar Solutions has sold BluEarth. The project uses CS6X-300/305P modules of Canadian Solar made in Canada, the company has noted in a statement.
Recently Canadian Solar received 71.6 million Canadian dollars ($58 million) under a financing agreement with Deutsche Bank.
The company is availing of the non-recourse, short-term construction loan for the development of two solar projects in Ontario, Canada.
It has already signed 20-year power supply agreements with Independent Electricity System Operator (IESO) from the 10-MW (AC) projects under Ontario's Feed-in-Tariff (FiT) program.
ALSO READ: Canadian Solar completes the sale of two solar plants to RET Ontario
Canadian Solar had already received construction loans from Deutsche Bank thrice.
In May, Canadian Solar received a 53.5-million-Canadian-dollar ($44.4 million) non-recourse, construction plus term-financing loan from Natixis, Norddeutsche Landesbank Gironzentrale, Cooperative Centrale Raiffeisen-Boerenleenbank BA and Rabobank Nederland.
The company planned to use the financing to develop "Illumination", a 10-MW utility-scale solar power project located in the town of Scugog, Ontario. The project is to be acquired by DIF Infra 3 RE Canada Limited.
The solar power plant is expected to go into commercial operation by the fourth quarter this year.
And Ontario Power Authority has signed a 20-year power purchase agreement with the company under the local FiT program.
Ajith Kumar S
editor@greentechlead.com