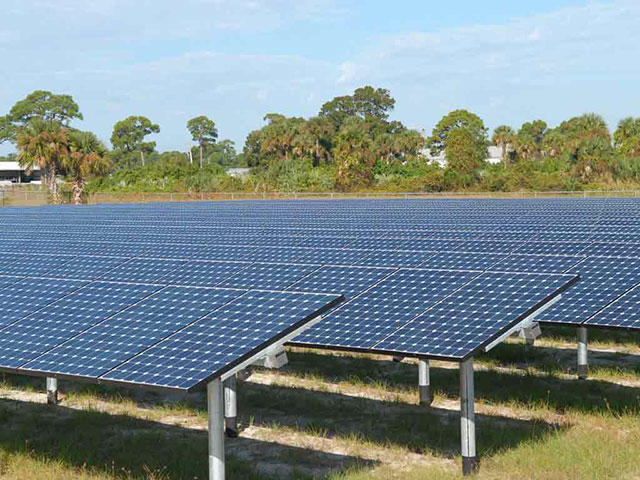 Indian solar company Acme Solar has won bids to develop about 446 megawatts capacity in Telangana. The projects are part of the largest solar tender in India floated by the state.
According to the chairman of the company Manoj Upadhyay, the company stands a chance to raise the capacity to 455 megawatts depending on the bidding criteria. The company's average bid price at the auction was Rs5.84 per unit.
"After winning more than 22 percent of the total capacity auctioned, we have emerged as the largest solar power player in distributed power generation.
"We have also become India's largest and only solar power developer with a portfolio of more than 1,000 MW solar projects," Upadhyay told Business Standard.
"Our plan is that by December 2016, we should be a 2 gigawatt company," Upadhyay told Reuters. The company currently has an installed capacity of close to 200 MW.
Telangana had floated tender for 2 gigawatts of projects and received bids from 101 developers, according to Bridge To India, a boutique consultancy.
#AcmeSolar wins bids for at least 446 MW in #Telangana http://t.co/igw0i6ukOF pic.twitter.com/OQLY1VpRmh

— Business Line (@businessline) August 4, 2015
The state-run utilities Telangana Southern Power Distribution Company Limited (TSPDCL) and Northern Power Distribution Company of Telangana Limited (TSNPDCL) jointly floated the tender. The projects auctioned are to come up at 18 different sites in the south Indian state.
The development underscores the growing competition among renewable energy companies in the sector as India advances on its course to renewable energy target of 175 gigawatts by 2022.
Suzlon, SunEdison and SkyPower were among the other key winners at the auction.
India's youngest state, Telangana had announced its solar power policy in May. The policy, valid for the next five years, aims at "creating an enabling environment for prospective solar power developers to harness substantial quantum of solar power in the best possible manner".
Telangana has good solar power potential with average insolation of 5.5 kWh/m2 and more than 300 days of sunshine.
Ajith Kumar S
editor@greentechlead.com