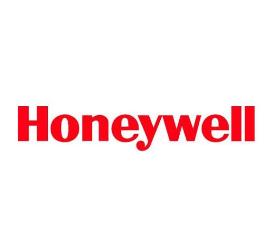 By
GreenTech Lead Team: Honeywell, a technology and manufacturing
company, announced pact with SSE to connect up to 30 commercial and industrial
buildings in the Thames Valley area west of London, and temporarily reduce
electricity consumption when overall use spikes.
The project is part of GBP30 million New Thames Valley
Vision (NTVV) project recently awarded to Scottish and Southern Energy Power
Distribution (SSEPD) by UK energy regulator Ofgem.
The project will also enable building operators to
decrease their energy use, utility bills and carbon dioxide emissions.
The project builds on an Auto DR demonstration in
Bracknell, England, where Honeywell proved that a commercial building could
quickly shed up to 45 percent of its electrical load during peak hours. The
result of the pilot prompted SSE to expand the use of the technology.
As part of this project, Honeywell will install automated demand response (Auto
DR) technology in the selected facilities. The utility will then work with
these customers to trim peak electricity use, and reduce strain on the local
networks and substations.
The company will use several technologies in its
portfolio, including offerings from Honeywell's Akuacom and Tridium businesses,
to connect SSE with buildings on the utility's low-voltage Bracknell network.
The Demand Response Automation Server (DRAS) from Akuacom allows the utility to
alert customers when energy use is expected to peak and create grid congestion.




Paul Orzeske, president of Honeywell Building Solutions,
said Auto DR allows utilities to connect with their customers in new ways. "It's
flexible enough to meet a variety of energy challenges, from daily grid
congestion issues to intermittency concerns that stem from micro-generation,"
Orzeske added.
"NTVV has the potential to revolutionize our
existing networks, and help us to manage resources and equipment more
effectively as the UK heads toward a low-carbon economy," said Stewart
Reid, NTVV project director at SSEPD. "We'll need to collaborate with our
customers to achieve these goals and see Auto DR as a one of the key tools to
make that a reality."
 At each facility,
a NiagaraAX Framework-based controller from Tridium will help automate
load-shedding strategies during these periods. The controller listens for
signals from the DRAS and communicates with the building management system, which
then makes short-term changes based on parameters the customer sets in advance.
Recently Honeywell
announced it has received a 15-year, $88.6-million contract to
completely overhaul the technology controlling the massive wastewater treatment
system in Los Angeles.