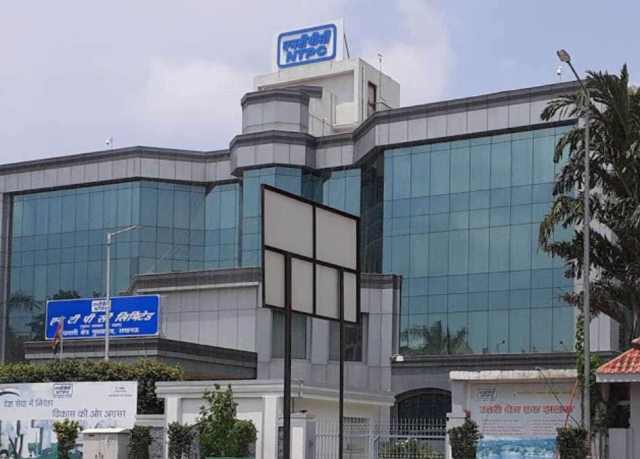 NTPC Renewable Energy (NTPC REL) has achieved yet another significant milestone in India's renewable energy sector by securing the Letter of Award for a 550 MW Solar Project. The project was awarded at a remarkable tariff of Rs 2.56/kWh, as part of RECPDCL's 1250 MW ISTS-Connected solar tender, which was published in December 2022.
The power generated from this solar project will be utilized under the Government of India's scheme introduced in August 2022. The scheme aims to promote flexibility in the generation and scheduling of thermal power stations by combining them with renewable energy capacity through bundling. This initiative further strengthens India's commitment to accelerating its transition to clean and sustainable energy sources.
The ambitious project is expected to be executed within a tight timeline of 18 months and will require a capital investment of approximately Rs 2800 crore. NTPC REL is confident in its ability to deliver the project successfully and contribute significantly to the country's renewable energy goals.
With the allocation of this 550 MW capacity, NTPC REL will now be responsible for executing over 2 GW of renewable energy capacity to fulfill the capacity won in the Tariff Based Competitive Bidding (TBCB) mode in the first quarter of 2023 alone. This demonstrates the company's dedication to spearheading the growth of the renewable energy sector in the country.
Currently, the NTPC group boasts an operational renewable energy capacity of 3.3 GW, while another 6 GW is under various stages of implementation. Additionally, an impressive 12 GW is under tendering, which includes 4 GW of Energy Storage System and a major hydrogen-based energy storage cum microgrid system.
Looking ahead, NTPC has set an ambitious target of achieving 60 GW of Renewable Energy Capacity by the year 2032. This highlights the company's commitment to play a leading role in driving the adoption of green hydrogen technology and advancements in the energy storage domain.
The NTPC Renewable Energy's latest success in winning the 550 MW Solar Project at a record-low tariff showcases the company's dedication to making renewable energy more accessible and cost-effective in India's power landscape. This achievement contributes significantly to India's ongoing efforts to combat climate change and secure a cleaner and greener future for the nation.