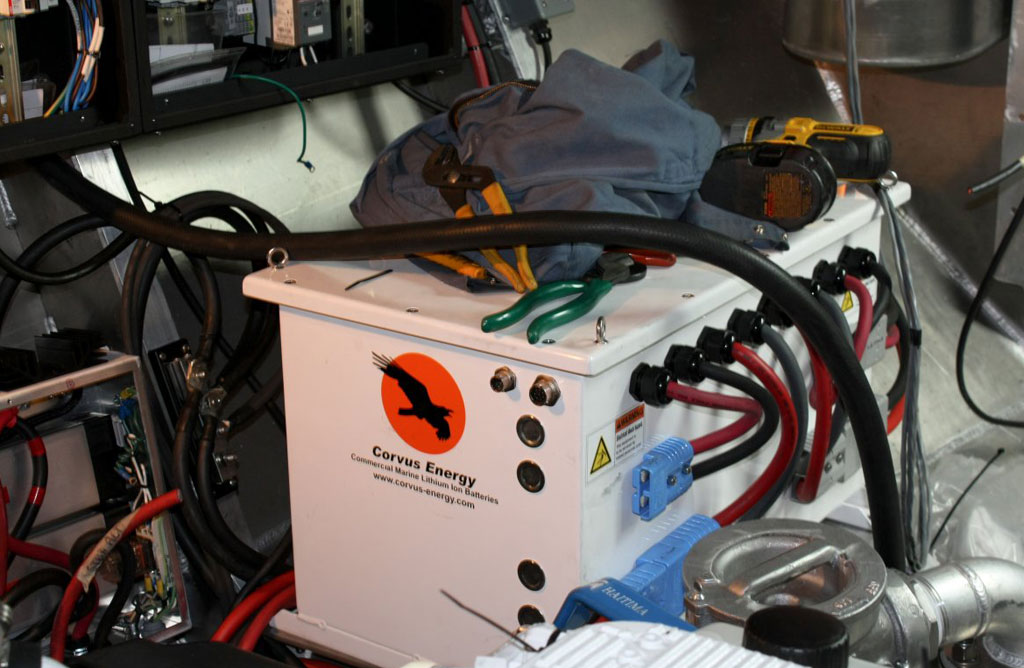 Corvus Energy announced that Kawasaki Heavy Industries (KHI) of Tokyo, Japan has ordered the first commercial unit of a new Corvus Energy lithium-ion capacitor energy storage system (ESS).
The product, branded Blue Marlin, uses lithium-ion capacitor (LiC) cells that sustain charge / discharge rates of 550 C peak and 200 C continuous, enabling both energy recapture and fast discharge for high-power load handling. It can deliver beyond a million cycles with minimal capacity loss.
Corvus Energy incorporated the LiC technology into the maritime-specific Blue Marlin product under a product development agreement with KHI in September 2019.
"Corvus Energy has demonstrated high standards in energy storage engineering and marine market expertise throughout this project. Their knowhow around thermal management inside battery modules is unmatched," says Takeshi Ohata, managing executive officer of Kawasaki Heavy Industries.
"This project demonstrates that LiC technology is well-suited to maritime and offshore energy recapture applications," says Sean Puchalski, EVP Strategy & Business Planning at Corvus Energy.
Corvus Energy will market Blue Marlin ESS mainly in the Offshore segment for applications with short power fluctuations at a very high power.