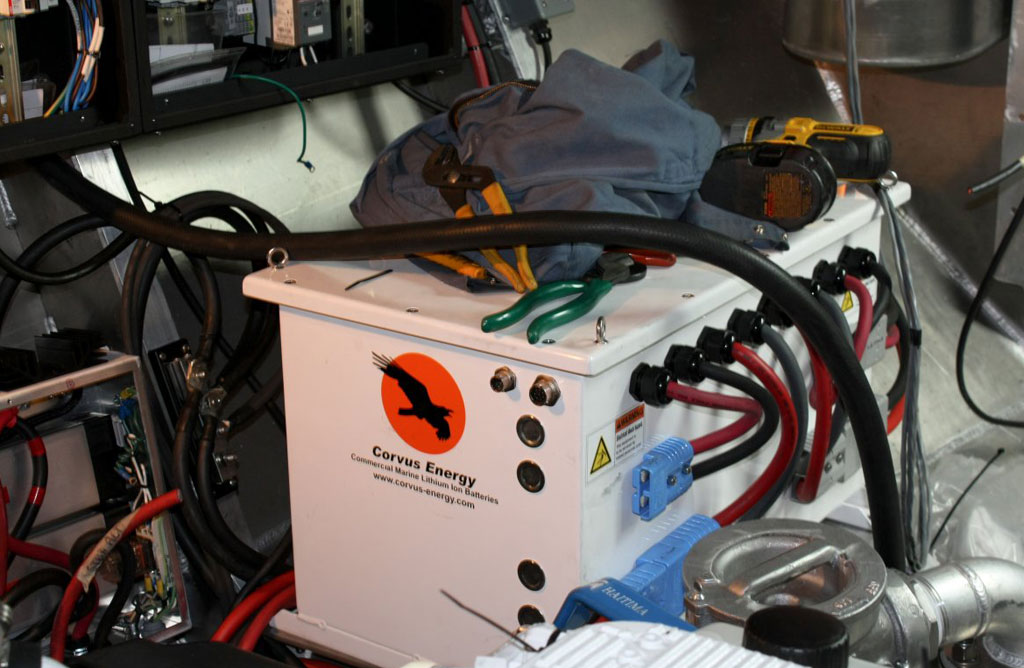 Corvus Energy has won a deal from Vard Electro to supply lithium ion battery-based Energy Storage Systems (ESS) for the new vessel being built at Vard Vung Tau to service Greater Changhua wind farms.
The Service Operation Vessel (SOV) is of VARD 4 19 design—a newly developed ship design for the complicated and harsh environment in the Taiwan Strait. The vessel will be the first SOV to be built according to Taiwanese flag and class.
"Utilizing our industry experience, we will equip their SOV with an environmentally friendly SeaQ system that enhances safety, efficiency, and sustainability of their operations," said Peter Pilskog, VP Sales & Marketing at Vard Electro.
Vard has developed three different cost-effective SOV designs with the latest propulsion technologies and hull forms developed for offshore renewables. The vessel is scheduled for delivery in 2022.
The 84,4m long and 19m wide VARD 4 19 SOV is designed with all primary functions including accommodation for 89 persons, transfer of technicians to installations, as well as storage of spare parts and tools for operations on offshore wind farms.
Corvus Energy will deliver air-cooled Corvus Orca ESS for the SOV, says Christian Sovik, senior vice president of Sales at Corvus Energy.
Corvus Energy provides battery power to more offshore vessels than all other providers of energy storage systems combined.