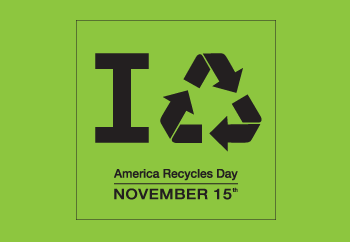 As America celebrates America Recycles Day on Nov. 15, Waste Management announced that 100 percent of tournament waste at the Deutsche Bank Championship was diverted away from landfills and into recycling, waste-to-energy and composting facilities.
Waste Management was an official tournament sponsor during the event held in Norton, Mass., over Labor Day weekend, Aug. 27 through Sept. 1, 2013.
The recycling and waste-to-energy efforts at the 2013 Deutsche Bank Championship conserved 181,090 kilowatt hours of renewable electricity, 1,420 gallons of oil, 333 gallons of gasoline, 166 mature trees, 97,020 gallons of water and 109 cubic yards of landfill airspace.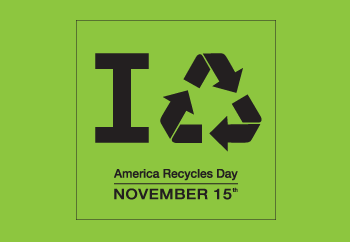 Recycling, composting and waste-to-energy efforts avoided 166 metric tons (MTCO2E) of greenhouse gas emissions.
"One hundred percent diversion at the 2013 Deutsche Bank Championship is an accomplishment that Waste Management is extremely proud of and truly illustrates the company's commitment to sustainability," said David Aardsma, Waste Management chief sales and marketing officer.
"This achievement is a team effort, with significant contributions from Waste Management's New England operations teams in Foxboro, the Tiger Woods Foundation, Pritchard Sports and Entertainment Group and other tournament vendors and sponsors," Aardsma added.
Waste Management and the tournament's goal was to control materials brought into the event and educate vendors and patrons about proper disposal of materials to minimize the tournament's waste generation. Highlights of these efforts include:
Recycling – Plastics, including HDPE and PET, aluminum, paper, cardboard and glass were sent to WM's Avon, Mass., Materials Recovery Facility (MRF) and strategic recyclers for processing.
Construction and demolition (C&D) materials, such as wood and metal from staging and stands, were sent to WM's C&D processing facility in Raynham, Mass.
Composting food scraps from the tournament were sent to local composting facilities where they were mixed with leaf and yard debris and made into a soil amendment purchased by area landscapers.
Municipal solid waste was sent to Wheelabrator Technologies' waste-to-energy plants in Millbury and North Andover, Mass. Wheelabrator is a subsidiary of Waste Management that recovers the energy from waste for use as fuel. This conserves fossil fuels, produces renewable energy, recycles metals and reduces greenhouse gasses.
"In honor of America Recycles Day and every day, Waste Management is committed to reducing the environmental impact of waste, and we have taken that mission a step further by extending it to another major sporting event," said Aardsma.