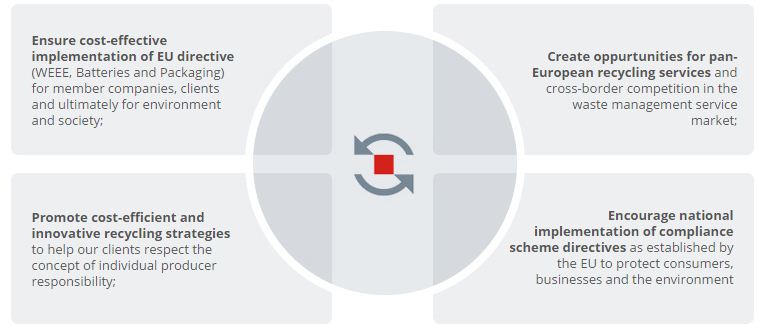 European Recycling Platform (ERP), a company of the Landbell Group, now urges the European Parliament and Member States to concentrate on enforcing EU waste Law in line with EU competition Law.
ERP stresses that waste and competition legislations must be regarded as interdependent components.  An integrated approach is required to manage a transformation to a circular economy that leverages full benefits for both the consumer and the environment.
When designing new requirements for extended producer responsibility (EPR) schemes, an open and dynamic and at the same time reasonably governed market environment is crucial.
In a current policy guidance the Organisation for Economic Co-operation and Development (OECD) emphasizes the need to integrate competition policy and the design of EPR policies. According to the report, EPR schemes with multiple competing producer responsibility organizations (PROs) have helped reduce the public cost of waste management while at the same time increasing recycling rates.
ERP recommends implementing a set of clearly defined and harmonized rules and responsibilities for each stakeholder in waste management, accompanied by a single national independent governance authority supervising the whole process. At the same time they must ensure fair access to and free movement of waste both within each member state and across the EU.
Rajani Baburajan
editor@greentechlead.com