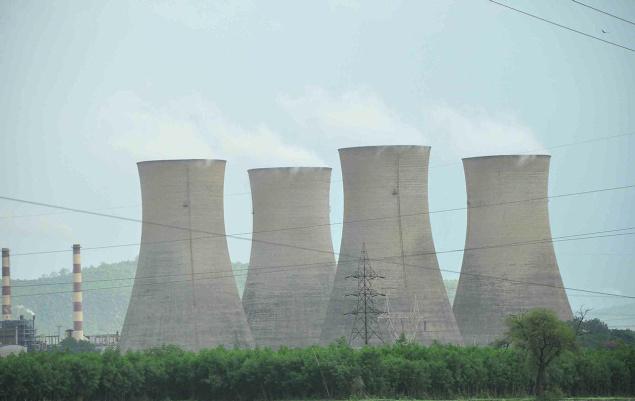 Bharat Heavy Electricals (BHEL) has received an EPC contract from Telangana State Power Generation Corporation (TSGENCO) for establishing a 4×270 MW thermal power plant in Telangana.
Valued at over Rs.50,000 Million, the plant will be set up at Manuguru in Khammam District of Telangana.
The project is targeted to be commissioned in 24 months, with both firms forming teams to expedite clearances and execution of the project.
BHEL will be responsible for the design, engineering, manufacture, supply, construction, erection as well as testing and commissioning of the plant.
In addition, BHEL will use its fuel flexible boiler capable of firing the entire range from 100 percent Indian to 100 percent imported mix of coal in the proposed power plants.
The key equipment for the contract will be manufactured at BHEL's Trichy, Hyderabad, Haridwar, Bhopal, Ranipet, Bangalore and Jhansi plants.
Besides, the western region power sector of the company will manage civil works and erection as well as commissioning of the equipment.
With the order for this Manuguru project, 1880 MW has already been awarded to BHEL.
In Dec 2014, BHEL commissioned Telangana's first domestically manufactured Phase Shifting Transformer (PST) at the Kothagudem Thermal Power Station Stage-VI, which offers improved transmission efficiency in power grids.
The PST is a flexible AC Transmission System (FACTS) device, which is a combination of a shunt and a series transformer. It can be operated to progress and regulate the power flow between 400kV and 220kV on both the networks in either direction.
TSGENCO has also entered into a MoU with BHEL for construction of new thermal power plants totaling 6,000 MW in the state.
All these power plants are expected to commence generation within the next three years to meet the state's increasing demand for power.
BHEL has so far established the capability to deliver power plant equipment of 20,000 MW per annum in India.
Sabeena Wahid
editor@greentechlead.com