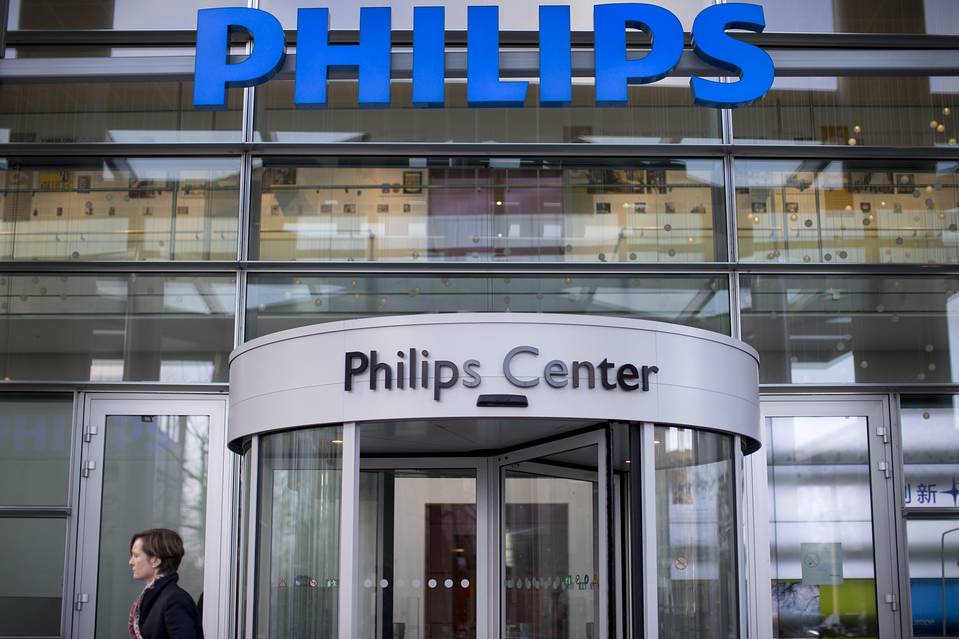 Philips has sold a majority stake in its LED components and electric car battery business to a private-equity consortium, at a value of about $2.8 billion.
Philips is planning to sell 80.1 shares in its lighting division to Go Scale Capital, a new investment fund that focuses on LEDs and electric car battery technology for $2.8 billion.
Philips will retain a 19.9 percent interest in the business. The transaction is part of a long-running renovation of the company's business.
The deal is expected to be completed in the third quarter of 2015, which will include transfer of a patent portfolio of more than 600 patent families related to LED manufacturing and automotive lighting.
Go Scale is a fund sponsored by GSR Ventures and Oak Investment Partners.
GO Scale Capital said in a statement that the purchased business will benefit from the cooperation with its other lighting assets and allow expanding its automotive LED business.
Sales of the combined businesses were around €1.4 billion ($1.9 billion) in 2013, or about 17 percent of Philips's total lighting sales.
The division reported a 2014 profit of 141 million euros on sales of 1.42 billion.
The LED components are used in products ranging from televisions and smart phones to traffic lights as well as automobiles.
Philips said the latest deal values the subsidiary, which comprises an automotive lighting unit and the "Lumileds" LED manufacturing business, at $3.3 billion including debt. The unit made a 2014 profit of €141 million on sales of 1.42 billion.
Philips has described the components subsidiary as a stable cash-generator, as it does most of its business selling lights, such as halogen and xenon bulbs for headlights, to automobile makers at a good margin.
Earlier this month, Philips announced plans to develop the rest of its lighting business through an initial public offering next year.
Once it is achieved, the group will focus on two main businesses including medical equipment and consumer-lifestyle products.
Sabeena Wahid
editor@greentechlead.com