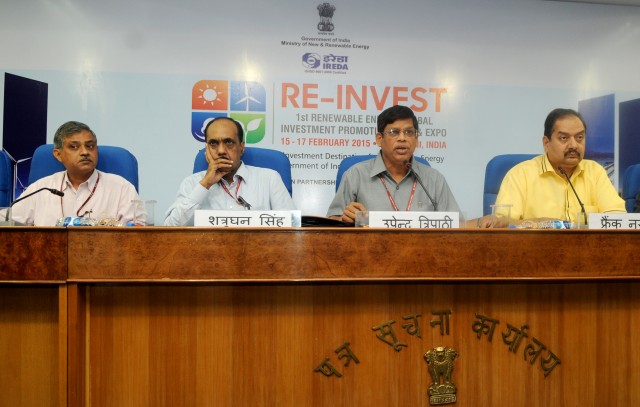 In line with the 'Make in India' initiative by Indian Prime Minister Narendra Modi, the Ministry of New and Renewable Energy (MNRE) is planning to attract large scale investments in renewable energy sector in India.
As the first step in this plan, the Ministry will organize the industry's First Renewable Energy Global Investors Meet & Expo (RE – INVEST) on 15-17 February, 2015 in New Delhi. The event aims to attract global investment community to the fast growing solar and wind energy sector in India.
PM Modi announced the Make in India initiative on September 25, in which he urged the business and investor community in the country to make India a manufacturing hub.
The development comes at a time when renewable energy manufacturers in India face crisis due to competition from foreign players.
In a recent interview with Greentech Lead, Madhavan Nampoothiri of  RESolve Energy Consultants, said that very few manufacturers in India have the scale or the vertical integration to sustain their competitive advantage vis-à-vis much bigger competitors, especially from China.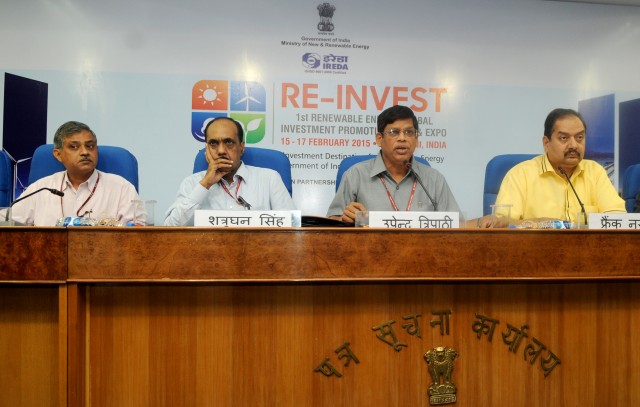 According to him, the fact that India also does not have a complete manufacturing ecosystem puts it at a disadvantage. "Domestic Content Requirements (DCR) are only short term solutions, and cannot be extended for long periods of time. The long term sustainability of the domestic manufacturers will have to come through innovation and focus on quality," he added.
In order to make India a manufacturing hub for renewable energy, the government must also focus on research and development initiatives.
RE-INVEST will provide a platform for global investors to connect with renewable energy stakeholders in India. The event is expected to be attended by over 200 investors, both domestic and international. Besides, representatives from State Governments, Public Sector enterprises, renewable power developers and manufacturers, state renewable energy nodal agencies and other related stakeholders will also play an important role.
Over 1,000 delegates are expected to attend the Meet.
Renewable Energy is contributing about 6.5percent in the electricity mix of the country. The government hopes to increase this to about 12percent in the next three year.
Government of India is encouraging renewable energy adoption through a number of initiatives like accelerated depreciation, generation based incentive, feed-in-tariff, viability gap funding and net metering. FDI up to 100percent under the automatic route is permitted in Renewable Energy Sector.
Major partners in RE-INVEST include Indian Renewable Energy Development Agency (IREDA), Confederation of Indian Industry (CII) and Federation of Indian Chambers of Commerce and Industry (FICCI), along with industry associations including ASSOCHAM and PHDCII.
editor@greentechlead.com