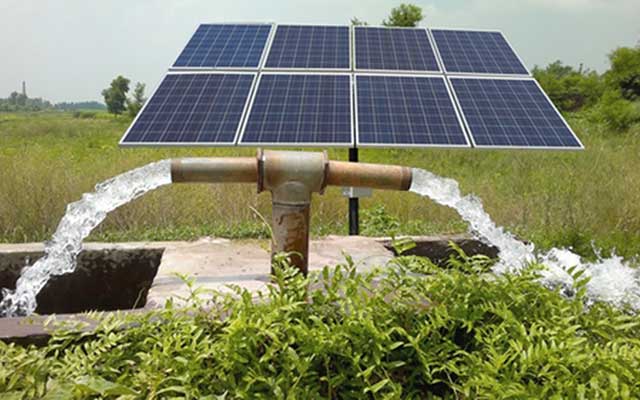 The ministry for new and renewable energy (MNRE) of India is implementing a program for the installation of 1 lakh solar-energy-powered pumps through National Bank for Agriculture and Rural Development (NABARD).
Piyush Goyal, the minister for power, coal and NRE, informed the Lok Sabha that the ministry provides 30 percent capital subsidy through state nodal agencies to farmers for installation of such pumps for irrigation through state nodal agencies.
Besides the MNRE subsidy, the state governments may also provide additional support through their own funds. According to the minister, MNRE is also providing 40 percent subsidy and mandatory loan for irrigation to farmers through NABARD.
Goyal further stated that Rs 353.5 crore had been released to various agencies, 63,436 pumps sanctioned to state government agencies and 30,000 more pumps sanctioned to NABARD under the program.
Besides subsidizing solar pumps to promote adoption of clean energy utilization among farmers the MNRE has also included a provision for farmers to feed-in any surplus power their solar units may produce to the electrical grid. It is meant to fetch the farmers some return on investment by way of lower electricity bills.
Goyal added that the ministry had empanelled 53 solar pumps system integrators to operate through NABARD. These integrators help provide training to farmers on the installation and operation of the solar pumps, the minister has stated.
Ajith Kumar S
editor@greentechlead.com