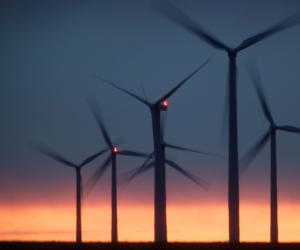 By Greentech Lead Team: Wind Works Power Corp. has sold its remaining 50 percent
stake in Wind Park Burg 1, a 4 megawatt (MW) wind project located in Germany.
Wind Works
has now sold 100 percent of the project. Turnkey sales price (inclusive of all
construction and equipment costs) for 100 percent of Wind Park Burg 1 is $ 12
million (payable according to construction milestones).
Wind Works will earn a 1 percent
royalty on gross revenues of the wind farm, with the potential to increase the
royalty to 2 percent based on the actual performance of the wind farm.
Wind Park Burg 1 is the first
project to start construction with Wind Works' wholly-owned affiliate acting as
turnkey general contractor.
Wind Park Burg 1 is currently under
construction by its wholly-owned affiliate, Wind Works Development GmbH. The
Wind Park is expected to be online in the summer of 2012.
"This sale re-enforces our
strategy of acquiring advanced-stage projects in Germany, adding value by
arranging project financing, finalizing permitting, organizing construction,
and then selling for a gain,""said Ingo Stuckmann, Wind Works' President
and CEO.