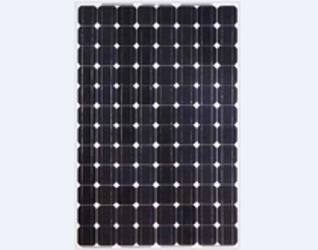 Greentech Lead China: JinkoSolar Holding, a global
solar power product manufacturer, announced it is powering a 6.4-megawatt solar
farm in Robeson County, North Carolina.
Built by North Carolina-based Strata Solar, the
Watts solar farm utilizes JinkoSolar photovoltaic (PV) modules. Approximately
20,654 JinkoSolar 240-watt poly panels have been installed on the 55-arce Watts
solar farm. JinkoSolar panels will transfer energy to the grid to generate
enough electricity to power 600 homes.
Located in southern North Carolina, Robeson
County is home of a group of 6.4 MW solar farms developed by Strata Solar,
a local solar power company. 125 local employees have been hired to facilitate
the construction, installation and engineering of the six solar farms in
Strata's "southern cluster."
"Watts farm is a strong example of how
sustainability has transformed into a mainstream, economic force across this
state," said Markus Wilhelm, CEO of Strata Solar. "Strata Solar
and JinkoSolar will work together to foster environmental responsibility and
bring clean energy and employment growth to North Carolina through
this new solar farm."
"Robeson County has now become a home for large
scale solar development with the addition of Strata Solar's Watts solar
farm," said Arturo Herrero, chief marketing officer of JinkoSolar.
"We are pleased to partner with Strata Solar on the development of this
landmark solar project in North Carolina. We remain committed to
delivering the highest quality solar modules and customer service to our US
customers through our local team in San Francisco."