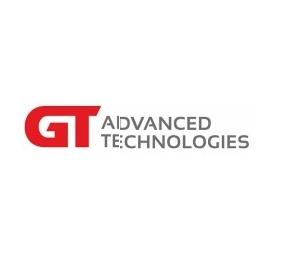 GT Advanced Technologies, which provides technology and
solutions for the global solar, LED and electronics industries, is reducing 25
percent of its global workforce as part of its effort to reorganize and
streamline operations.
Dan Squiller has taken on the role of president of the company's
new CGS business group, which combines the PV, Polysilicon and Sapphire
business units, as well as worldwide operations. David Keck will assume the
role of executive vice president and general manager of the PV and polysilicon
unit and Cheryl Diuguid will continue to lead the sapphire business unit as
executive vice president and general manager.
The reorganization and employment reduction will help the
company better align its cost structure with current market conditions and
enhance its ability to pursue strategic growth initiatives, including the
consolidation of existing business units into a single Crystal Growth Systems
(CGS) group.
When fully implemented, the workforce reduction is
expected to reduce the company's annualized expenses by approximately $13
million. GT expects to record restructuring charges associated with these
actions in the amount of approximately $4.2 million in the December quarter.
GT Advanced Technologies will provide the commentary on
its reorganization, cost reduction actions and strategic initiatives on
November 6th when it reports the financial results for Q3CY12. The company
also indicated that its revenue for the third quarter ending September 29, 2012
would be at the low end of its previously stated guidance range of $110 million
to $140 million.
The decline in revenue is mainly attributed to the severe
financial difficulties faced by the company's Asian customers, who are facing a
number of economic and trade related challenges, according to Tom Gutierrez,
president and chief executive officer.
"We are not immune to these headwinds and we are taking
actions to prepare for what is likely to be a challenging 2013 in our core
markets by lowering our cost structure and at the same time improving our
ability and flexibility to make strategic investments in R&D,
next-generation technology and diversification initiatives that we believe will
drive future growth and the creation of shareholder value," Gutierrez added.
"In the long term, we continue to expect renewed growth
in the LED market as general lighting adoption accelerates and a turn-around in
the solar industry driven in large part by the adoption of new technologies
that provide critical cost reductions," Gutierrez added. "We also remain
optimistic about the opportunities in our sapphire business for emerging
applications such as the mobile cover and touch screen markets."