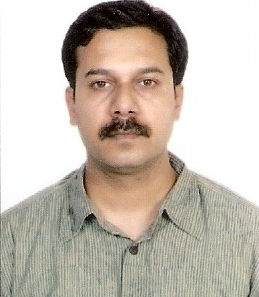 Greentech Lead India: Promptec Renewables is an Indian
manufacturer of electronic components for solar power, LED lighting and other
renewable energy space. The company has been in the renewable energy field
since early 1994 and has developed innovative products and components to meet
the growing demand for energy efficient lighting technologies.
Promptec is one of the few companies in India to have a
full-fledged Research and Development (R&D) center for developing world's
leading innovative LED products, supported by test facilities and guidance from
subject matter experts. The company claims its technology converts 20
percent more energy thus reducing cost incurred on the solar panels.
Kiran Moras, director, Promptec Renewable Energy, spoke
to Greentech Lead about the latest happenings in Promptec and the LED lighting
space in India. Our exchange follows.
What are Promptec's new focus areas?
Promptec has been into LED lighting space. Promptec has
significant focus on outdoor lighting, Industrial lighting, Office Lighting and
Solar Lighting
What are your products and offerings to key markets in
India?
In outdoor segment, Street Lights in all wattages from 5W
to 250W to meet the requirements of a small yard/path way to very wide express
highway including city roads, state highway, Muncipality streets, Village
roads, campuses etc.,
Flood lights are used in outdoor hoardings, mast lighting
applications.
In the Industrial lighting, Promptec provides industrial
bay lights, Industrial tube lights, flood lights, outdoor lights.
In the office or commercial lighting space, Down Lights
in various shapes and sizes suitable for various types of ceiling for
commercial space such as banks, shops, malls,
educational institutes, offices, ATM's

In Solar lighting space, Solar street lights and solar
Lanterns are Promptec's best selling products. High Wattage, High Usage Lights
are best suited for LEDs. Street Lighting, Office Lighting have been the
leading adopters of LED luminaries and will continue to lead the roost (shorter
payback periods being the prime incentive).
Another key vertical for LED lights is the Solar-Off Grid
vertical in India. LEDs integrated with Solar beat existing luminaries on price
as well as light quality and are quite important to provide lighting in areas
beyond grid reach.
Give a brief account of your R&D efforts in India?
Ans: Our R&D team focuses on innovation in downstream
LED lighting applications the key areas being:
Power Electronics: Ability to manage core functioning of
LED and all other applications with homegrown drivers
Photometry: Optimizing light distribution with secondary
optics
Thermal Management: Heat efficient casing designs/layouts
to optimize material and assembly costs
Integration: Design, Development and integration of
Control Systems with Lighting
EMS/SMT manufacturing setup: Industrialize and generate
scale for manufacturing
A summary of Promptec's Designs, IP and Knowledge Base
would be:
Proven plat form for Power supply Designs
PCB manufacturing Schema for Charge controllers
LED PCB manufacturing Setup
Photometry development platform
LED Light – Electrical Testing platform
LED Light- Photometry testing platform
RF Controller plat form for Sensing and control
ADR control platform for sensing movement and light
Promptec has developed 430 different products which have
totally different and unique electronic combinations
Promptec is working to file IP in 6 areas of Lighting and
controls
As the renewable energy sector and energy efficient
product market in India are in nascent stage, what are your marketing
strategies to reach these markets?
Promptec is actively working with and educating legacy
lighting dealers / electrical contractors with the advantages of making the
shift to energy efficient products. Promptec is also working with NBFCs to
finance the initial outlay for the end consumer and recoup charges from
customers' savings. This provides the necessary performance guarantee, and
helps product adoption.
Do you have any customer awareness programs?
Promptec has formal program to educate dealers who are
servicing end customer needs. Since 2008 Promptec has developed significant
material and distributed to end customers/ dealers/ decision makers via
email/post/teleconferences/conferences. These communications are focused on
highlighting importance of LED, energy saving, comparison with LED and other
lights. Promptec also has created many tools for end customers to calculate ROI
and understand other aspects of LED and energy saving.
What are the key challenges in Indian markets?
High growth requires a high rate of capital infusion,
which is difficult to come across in today's markets. Thankfully, our early
investors have seen and believe in Promptec strengths and growth. They have
infused capital when needed and have also helped raise capital to stay ahead of
the curve.
Another challenge is the rapid adoption of LED lights
considering the higher initial upfront cost. Promptec is actively working with
some of the NBFC's to setup financing for installations, which could then
easily be paid from the savings, generated.
What are your investment and expansion plans in India?
The initial seed capital was put in by the
promoter/directors (Kiran Moras, Joshy PP and Nikhil Das). As Promptec grew
rapidly, it raised capital from a number of angel investors as well as Blume
Ventures, an early stage investment firm. Promptec has done turnovers 27.55
Crores respectively in the 2011-12. Promptec aims to achieve a turnover of
around 250-300 Crores by 2015-16
What are the new technologies in the pipeline?
Retrofit bulbs for home and office and SMART lights
(lights with sensors) to further optimize light usage.
What are the major markets in India for green
technologies? Why?
High Wattage, High Usage Lights are best suited for LEDs.
The extra cost paid to procure LED lights compensates with energy savings in a
shorter period with high wattage and high usage applications. These typically
are Industrial segment, Office segment, outdoor street, hoardings, and mast
light. In the Solar lighting segment, the LED lighting systems are cheaper by
50 percent due to reduction in PV panel size and also the battery.
Prakashbabu