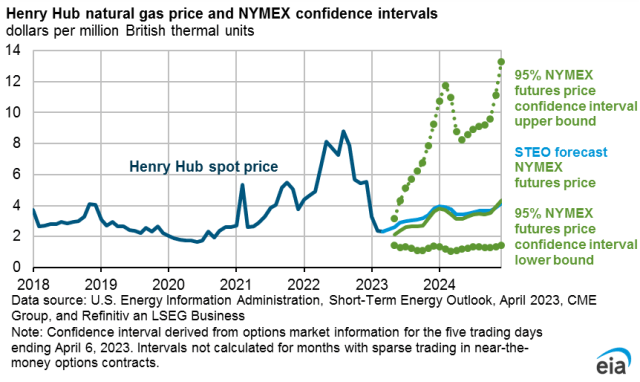 The U.S. Energy Information Administration (EIA) has revised its forecast for the 2023 Brent crude oil price by 2.5 percent in its April Short-Term Energy Outlook (STEO) following the announcement of crude oil production cuts for 2023 by OPEC and its partner countries (OPEC+).
EIA now expects the Brent crude oil spot price to average $85 per barrel in 2023, which is $3 per barrel higher than its March forecast. However, EIA expects 2023 global production of liquid fuels, including gasoline, diesel, and jet fuel, to exceed 101 million barrels per day for the first time, despite the production cuts.
EIA Administrator Joe DeCarolis said that the OPEC+ production cut is significant, but the growing global production, especially in North and South America, is expected to offset those cuts. The agency expects world oil production and demand for petroleum products to be relatively balanced this year, but the biggest risk to the April forecast is slower-than-expected economic growth, which would limit the growth in demand for fuels such as gasoline and jet fuel.
EIA estimates that U.S. gasoline prices will average around $3.50 per gallon (gal) this summer, peaking between $3.60/gal and $3.70/gal in June. U.S. gasoline production is expected to increase more than gasoline consumption in 2023, resulting in higher gasoline inventories, lower prices, and higher exports compared with 2022. The agency also expects average U.S. household gasoline expenditures to remain lower than last year across the oil price cases it examined.
EIA expects U.S. electricity generation from coal to be about 17 percent lower this spring than in the spring of 2022, with about 5 percent of U.S. coal-fired electric-generating capacity retired over the past 12 months.
The agency also expects natural gas prices to be lower than last year, making coal less economical for electricity generation this spring. This, along with growing generation from renewable sources, is expected to reduce costs for generating electricity this summer compared with last summer.