Bharat Petroleum Corporation (BPCL) — in association with Ashok Leyland and Hero MotoCorp — has initiated a pilot program to test the effectiveness of ED7 (Diesel blended with 7 percent Ethanol) fuel. This program aims to transform India's bio-fuel economy and achieve a stable energy mix.
BPCL has developed the ED7 fuel. The innovative blended fuel consists of 93 percent diesel and 7 percent ethanol. BPCL has conducted the testing and validation on engine test bench in collaboration with Ashok Leyland.
"Today's flag off of the Pilot ED7(Diesel blended with 7% Ethanol) for buses with Ashok Leyland and flex fuels (E27&E85) for two wheelers along with Hero Mototcorp is a step by BPCL towards our country's aim of reducing import bill," G. Krishnakumar, Chairman & Managing Director, BPCL, said.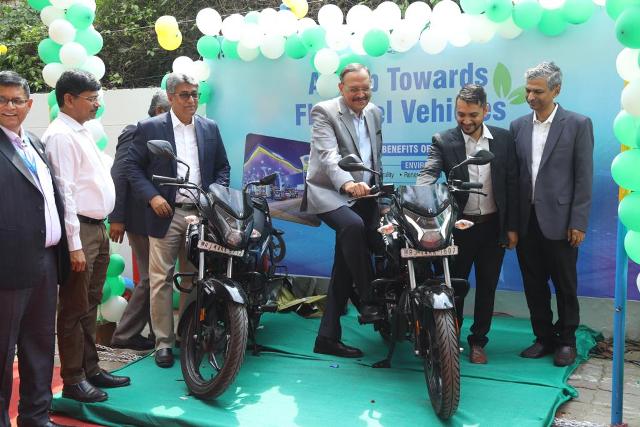 Ashok Leyland conducted laboratory trials on their engines using the ED7 fuel. BPCL said the ED7 fuel blend showcases a remarkable reduction in pollution levels, including Particulate Matter and Nitrogen oxides (NOx). The blend can be seamlessly adopted by diesel vehicles without requiring any significant modifications in engine.
Hero MotoCorp has developed a Flex-Fuel Prototype at its Centre of Innovation and Technology (CIT) in Jaipur. The vehicle, equipped with a 125cc BS6 engine, can run on ethanol-blended petrol mixtures ranging from 20 percent (E20) to 85 percent (E85) ethanol blends. The Flex-Fuel Prototype utilizes advanced software to detect the ethanol blend in the fuel and adjust engine control parameters accordingly, ensuring a trouble-free riding experience.