Tesla is set to open a new factory in Shanghai that will produce 10,000 Megapack energy products per year. Tesla did not reveal its investment plan for the new plant in China.
The manufacturing plant will complement the existing Megapack factory in California and is expected to start production in Q2 of 2024. The automaker will break ground on the plant in the third quarter, Xinhua news report said.
Initially, the new factory will manufacture 10,000 Megapack units per year, which is equivalent to around 40 gigawatt hours of energy storage. The products will be sold globally.
This move will allow Tesla to leverage China's world-leading battery supply chain to increase output and reduce the costs of its Megapack lithium-ion battery units, meeting the growing global demand for energy storage.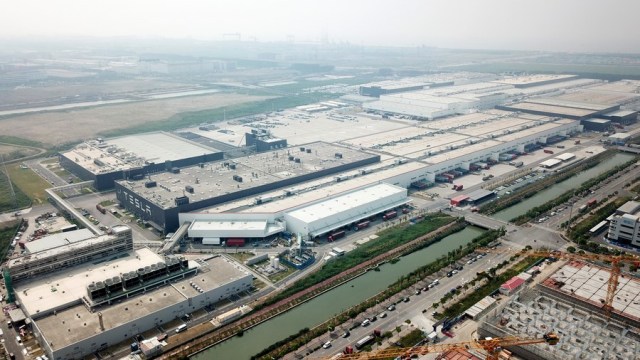 Tesla Gigafactory in the Lingang new area of the China
Tesla's primary revenue source is its electric car business. Tesla CEO Elon Musk has committed to growing its solar energy and battery business to a similar size. Chinese battery giant CATL has also been expanding its collaborations with clients, including Tesla, in energy storage battery supplies. The chairman of CATL, Robin Zeng, expects that this market will be larger than batteries powering electric vehicles (EV).
Currently, Tesla has a Megafactory in Lathrop, California, capable of manufacturing 10,000 Megapacks per year. Since 2019, the company has been producing Model 3 cars in Shanghai and can now manufacture 22,000 units per week.
Last May, Reuters reported that Tesla planned to expand the Gigafactory Shanghai, its most productive automaking plant, to add an annual capacity of 450,000 units. The company has been struggling with rising inventory in Shanghai due to weakening demand in Q3, which led to aggressive price cuts in major markets globally in January.
In the first two months of 2023, EV sales growth in China, the world's largest auto market, has slowed to 20.8 percent from 150 percent in the same period a year ago.