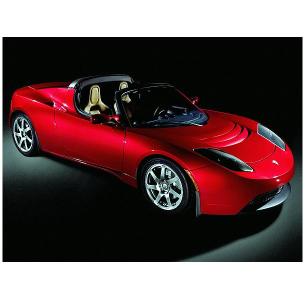 Greentech Lead Europe: Tesla Motors, a manufacturer of
electric vehicles and EV powertrain components, will open its newest
showroom and service center in Oslo, Norway.
The new service center will be similar to other Tesla
service centers in London, Eindhoven and California. The new Oslo facility will
enable Tesla to expand its business in Norwegian market and continue to provide
an outstanding ownership experience in the country. The company already sold
over 75 all – electric vehicle Roadsters in Norway.
"All of our current customers in Norway have made
the extra effort to seek out Tesla in Copenhagen – which until now was their
nearest store. I'm very pleased to acknowledge their loyalty and support with a
brand new Oslo showroom and Tesla Service Center," said George
Blankenship, VP of Worldwide Sales and Ownership Experience.
Tesla expects Roadster to sell out in the next few
months. The Tesla Roadster is exempt from traditional vehicle taxes
in Norway, and enjoys many other driving convenience incentives. These
benefits, combined with high petrol prices, make the Tesla Roadster a
tremendous value and a great car to drive every day.
Tesla plans to unveil its new Model S premium sedan in
Norway at the opening of the Oslo showroom and service center.
Recently, Tesla Motors Apriso selected by EV powertrain component maker Tesla Motors selected
Apriso's FlexNet Manufacturing Process Intelligence (MPI) as an operational
intelligence and analytics solution to complement its existing FlexNet
Manufacturing Execution System (MES).