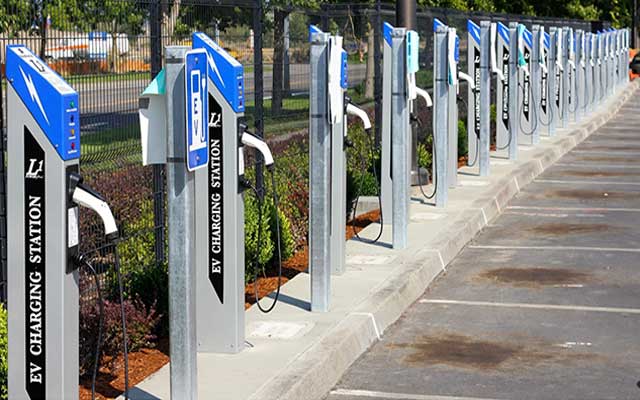 Portland International Airport has installed 42 L1 PowerPost commercial electric vehicle stations (EVSEs), making it the airport with the largest such installation in the United States.
The commercial EVSEs have been designed and manufactured by Telefonix , a technology design and manufacturing company that creates product solutions for highly regulated industries.
According to a statement, PowerPost level 1 electric vehicle charging stations offer greater safety and require lesser maintenance owing to the in-built integrated, retractable cord reel.
ALSO READ: Leviton launches new EV charging station model
The units have low requirement of electricity and allow for efficient use of energy. And the Level 1 charging system is suited for long-dwell parking, typical of airports and workplaces.
According to the statement, the airport has been able to install greater number of chargers owing to the low-current requirements of level 1 compared with more powerful charging systems that often require costly upgrades to the electrical supply.
By an estimate, the rate of charging at a Level 1 unit is 5 miles of range recovered per hour.
That means the range lost in a typical commute of twenty miles is recovered in about 4 hours at a cost to the facility of less than 75 cents, the statement notes.
Ajith Kumar S
editor@greentechlead.com