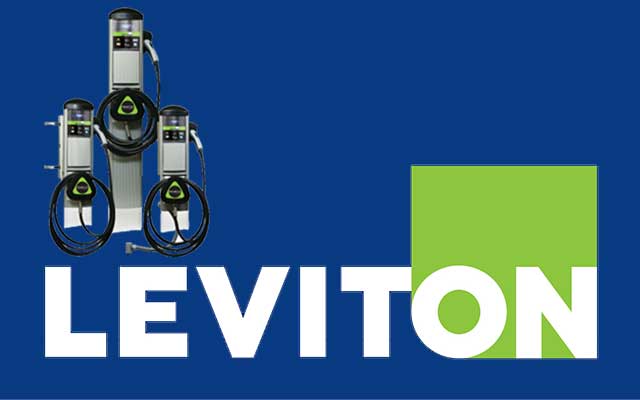 Multinational lighting and energy systems company Leviton has launched Evr-Green 320 Level 2 Charging Station. The new product is part of Evr-Green line of electrical vehicle supply equipment.
According to a statement, the updated device provides up to 32 amps at 208 or 240 volts AC (7.7 kW maximum output) and is designed for easy installation and reduced charging time of next generation SAE J1772 plug-in electric vehicles.
The charge connector assembly of the new product is rated up to 40 amps and comes in a weatherproof NEMA Type 4 steel enclosure.
Available as a hard-wired installation, the product can be cord-connected and mounted to the Leviton installation kit. The charging station also comes with 18-foot or 25-foot charging cable, which provides greater flexibility in mounting locations for customers.
Manoj Karwa, senior director for Leviton's commercial and industrial business unit, says Evr-Green 320 can meet rigors of home and workplace as it is built to withstand harsh environmental conditions.
The company has stated that Evr-Green 320 has been tested in the USA, Japan and Korea by major automakers and is in use at 3,000 dealerships, particularly in 11 electric vehicle platforms.
According to the statement, the device would be available through Leviton's e-store, electrical distributors, retail partners and automakers from May next.
Ajith Kumar S
editor@greentechlead.com